Would you like to welcome an adorable and affectionate companion into your life? Look no further than the Maltipoo breed! These charming dogs are a mix of Maltese and Poodle, combining the qualities of both breeds. If you're located in Washington and searching for a Maltipoo companion, this guide is here to assist you in navigating through the process of finding a Maltipoo breeder in Washington. Get ready to welcome a member into your family.
List of Maltipoo Breeders in Washington
| | | | | |
| --- | --- | --- | --- | --- |
| Breeder | Location | Phone | Website | Email |
| Howdee Kennels Washington | Lynden, Washington | (360) 354-5419 | https://howdeekennel.com/ | [email protected] |
| Dryland Farms Maltipoo Puppies | Ephrata, Washington | (509) 398-5902 | https://drylandfarms.com/ | [email protected] |
| Country Acres Puppies Maltipoos | Washington | (815) 419-5245 | https://countryacrespuppies.com/ | [email protected] |
| Maltipoo FurBabies | Washington | (773) 379-6910 | https://maltipoofurbabies.com/ | [email protected] |
Howdee Kennels Washington
If you live in Washington and want a beautiful Maltipoo baby, Howdee Kennels is a great place to look. Howdee Kennels is in Lynden, Washington, two hours north of Seattle. They sell pets that will be with their owners for life.
At Howdee Kennels, Maltipoos are chosen for their looks, personalities, health, and how much they love people. Before being adopted, every puppy is treated for worms. Before going to its new forever home, each puppy also gets the proper vaccinations for its age and a complete checkup by a vet. A two-year genetic health promise will be given to you to make sure that the puppy you adopt is healthy.
Suppose you want to buy one of the beautiful Maltipoos from Howdee Kennels; email or call them. Most of them are sold before birth because of how good their Maltipoo dogs are and how well-known they are. If you want one of their dogs, you must contact them to be on a waiting list.
Location: Lynden, Washington
Website: Howdee Kennels Washington
Phone: (360) 354-5419
Email: [email protected]
Facebook Page: Howdee Kennels Washington Facebook Page
---
Dryland Farms Maltipoo Puppies
At Dryland Farms, every dog is treated as a family member. This small family-run business located in Central Washington specializes in breeding dogs. They prioritize the well-being and happiness of their parent dogs, treating them with love and care as their pets. These dogs live alongside the family. Engage in activities together. Even after they retire from breeding, they continue to be cherished household members.
The utmost concern at Dryland Farms lies in ensuring their dogs' and children's health and happiness. The owner of this establishment possesses over 30 years of experience as a technician. This expertise guarantees that each puppy receives care and attention. All puppies are vaccinated based on age to safeguard them against diseases before being adopted into new homes. Additionally thorough deworming is carried out. Each puppy undergoes a comprehensive vet checkup.
At Dryland Farms, equal importance is given to training alongside health for every puppy's development. From birth onward, these puppies are gently handled by individuals of all ages to familiarize them with interaction before they find their homes. While at Dryland Farms, they also have opportunities to socialize with dogs, cats and various animals. This early training plays a role in nurturing rounded and contented dogs that can bring immense joy to prospective owners.
Before going home with their new family, the Maltipoo puppies for sale at Dryland Farms have also started learning how to use the bathroom. So, when you get a puppy from Dryland Farms, it already knows how to behave and get along with other dogs.
Location: Ephrata, Washington
Website: Dryland Farms Maltipoo Puppies
Phone: (509) 398-5902
Email: [email protected]
---
Country Acres Puppies Maltipoos
Even though Country Acres pups are not in Washington state, it is known all over the United States for having high-quality Maltipoo pups. Any customer who lives out of state can use their flight nanny service. The flight nanny will take your new puppy on the plane and ensure they get the care they need. So, if you live in Washington and want one of these famous Maltipoo puppies, you can have it flown to your local airport.
Before leaving Country Acres Puppies, all of the puppies are checked out by a vet, given their shots, and dewormed. Puppies also come with a one-year promise against any problems caused by their genes.
There is no waiting list at Country Acres Puppies until a litter is born. So, if you want to buy one of their pups, you should check their website often to see if there are any new litters. Text Country Acres when a litter is born to let them know you are interested.
Location: Washington
Website: Country Acres Puppies Maltipoos
Phone: (815) 419-5245
Email: [email protected]
Facebook Page: Country Acres Puppies Maltipoos Facebook Page
---
Maltipoo FurBabies
Maltipoo FurBabies is a breeder located outside of Washington. Happily ships their dogs to customers in Washington. They are committed to ensuring that anyone who desires a high-quality dog can have one. For years, they have successfully delivered puppies to locations across the United States and Canada, making it possible for people from over to adopt these beautiful Maltipoo pups.
At Maltipoo FurBabies, all the puppies are nurtured within a loving family environment. This early exposure helps them develop friendly personalities, which makes them ideal family pets for households with young children.
Maltipoo FurBabies offers dogs in three sizes: teacup and tiny toy. So, regardless of your preference for Maltipoos of any size range, you'll find what you're looking for with them. Each puppy comes with a one-year health guarantee. Is kept up to date on vaccinations to ensure their well-being after adoption.
Location: Washington
Website: Maltipoo FurBabies
Phone: (773) 379-6910
Email: [email protected]
Facebook Page: Maltipoo FurBabies Facebook Page
---
Short History of the Maltipoo Breed
The Maltipoo is a breed created by crossing the Maltese and Poodle breeds. This charming hybrid was initially developed to produce a companion dog that doesn't shed much. The breed's origins can be traced back to the century when breeders intentionally crossed different purebred dogs to combine their desirable traits. By combining the elegance of the Maltese with the intelligence and hypoallergenic coat of the Poodle, the Maltipoo became a choice among dog enthusiasts looking for a non-shedding companion.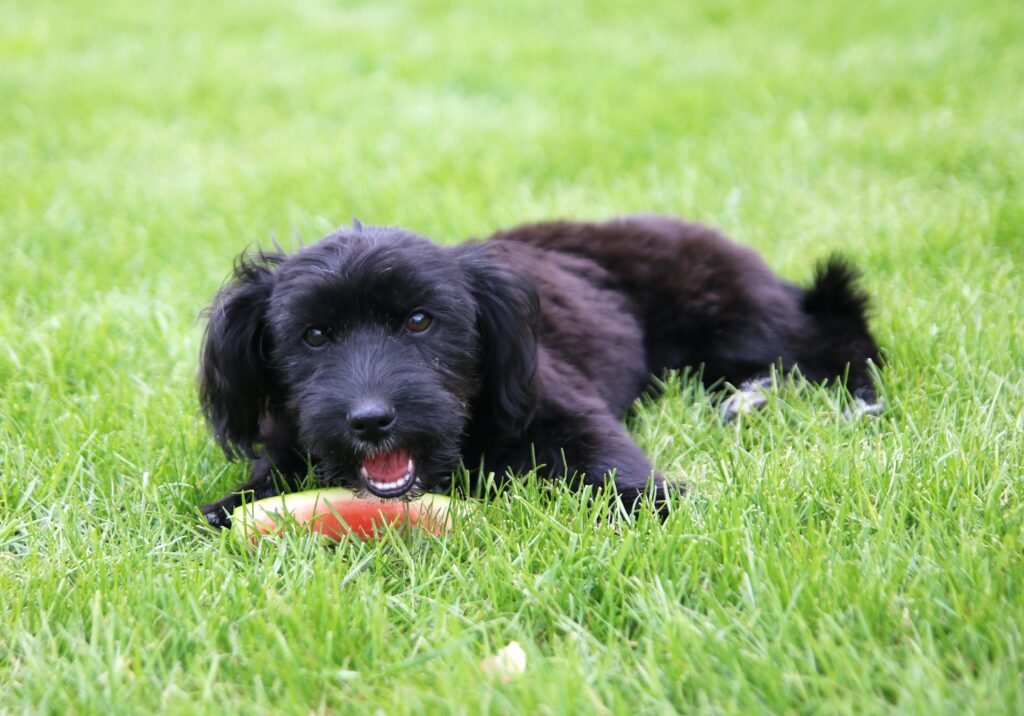 How Much Does a Maltipoo Cost
The price of a Maltipoo can vary based on factors including the breeder's reputation, pedigree of the dog, location and demand for this specific breed. On average, you can anticipate paying between $500 to $3,000 or even higher for a Maltipoo puppy. It's important to note that low or high prices may indicate concerns with either the breeder or the health and lineage of the dog. Therefore, it's crucial to conduct research before finalizing your purchase.
Additionally, it's worth remembering that acquiring a Maltipoo involves more than a cost; ongoing expenses involve caring for your new furry friend.
It would help if you also considered the ongoing costs, like feeding, grooming, veterinary care, training and other essential needs to ensure your new furry companion stays healthy and happy.
Conclusion
Are you on the lookout for Maltipoo breeders in Washington? Utilizing platforms and directories that specialize in connecting potential pet owners with reliable breeders is essential. These resources make your search easier by providing information about a breeder's reputation and ethical practices. To find options, use keywords such as "Maltipoo breeders Washington." Conduct research. Engage in effective communication with potential breeders to ensure you find a trustworthy source for your Maltipoo puppy in Washington State.
Maltipoo Breeders In Other Places
Australia based Moodle breeders
Image Credits:
https://unsplash.com/photos/nP6o7kolRbg