So Many Dog Breeds, So Many Choices – Which breed suits you best?
Here at Dog Breeds Expert we want to help you choose the BEST breed for you, for your next dog.
There are SO MANY breeds of dog out there, each with their own personality, their own breeding and heritage, and their own needs.
IN FACT, dogs are the most varied species on the face of the Earth. No other animal species has SO MUCH variation in size, weight, appearance and temperament. Dogs are unique in their variation!
SO MANY BREEDS. How can you know which is the right dog breed for you?
It's not easy to know… BUT this website will help you! Read on to find out more.
---
Breed Photos
Please take a look at the photos on our breed pages – if you have a good photo of your dog that you would like us to add, please send it in, using the email address [email protected]
Thank you!
Interviews with Breed Owners
If you would love to tell us about your special dog, whether it is a purebred, a hybrid, or a mixture of many breeds, we'd love to hear your story.
CLICK HERE to find out more about providing an interview, giving an insight into owning your particular dog breed or crossbreed!
Dog Breeds Expert
Dogs make wonderful life companions. But they can bring us so much more. As well as offering companionship , they can also help us to work, warn us of dangers, protect us, and of course they never complain and are ALWAYS overjoyed to see their owner!
But with over 400 dog breeds , how do you know which one is the right one for you? So many shapes, sizes, and temperaments! One of our MOST POPULAR pages is all about CALM DOG BREEDS. Check it out now.
Choosing the right breed for you will give you a happier experience, for both you and your new four legged friend. Take the time to find out which breed would suit you best here at Dog Breeds Expert. Below we have listed some dog breeds by certain characteristics;
Dog Breeds By Size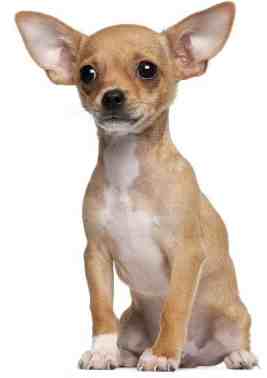 Short on space, love to cuddle, need a baby? Small dogs are just the thing. They do not take up much space in your home, and do not take up the living room the way some larger breeds can do. They are also easy to transport.
Also, they are more economical in the long run than larger breeds, because they eat less! Small dogs can be good watch dogs, as they will bark at anything unusual going on. Find the perfect small dog from our list.
Not too big, not too small, but just right. Medium size dogs have more presence than the toy breeds, and combine many attributes of dogs that are bigger and smaller. For example, they tend to more energetic than small breeds, which is great if you love getting out in the fresh air to exercise your dog!
There are many dog breeds that fall into the Medium Size category; This is a very long list, so be patient as you find your perfect new best friend.
Large dog breeds are usually favored by those owners who have more space to accommodate their dog, and don't mind the higher costs of food and greater exercise requirements. Although it is important to train any dog breed, it's even more important for a breed that can weigh 70 lbs +.
Perhaps the best loved of all the dog breeds. Find out why so many of these large dogs are on the world's most popular dog list.
The giant dog breeds are BIG dogs. They are tall at the shoulder blades (withers) when standing on all 4 paws, but even bigger when they jump up onto their back paws! Some will reach over 6 feet easily, such as the Irish Wolfhound and the Scottish Deerhound.
Usually Gentle Giants, they are the biggest animals of the dog world. Obviously, they will have an appetite to match, but curiously they don't always have high exercise requirements. It depends on the breed! Find one that meets your needs.
Curious About Other Features?
For some reason, there are certain dog breeds that are much more popular than others. This usually has to do with being good with kids, and generally being good family dogs. Most are also energetic enough for a fun day out, keeping up with all the family activities!
Popular dog breeds tend to be Medium size or Large size dogs, which means they don't take up the space that Giant dog breeds may do. They are the most popular dogs in the land, and they are on this list for a reason. Find out.
Smart dog breeds are usually from a breeding background that involved working in some way, typically as shepherd dogs, or livestock guardian dogs. They have been bred to pick up instructions quickly, and to obey those instructions.
Dogs with high I.Q. ie. smart dogs are great, but be careful what you are asking for. Sometimes they have a mind of their own, and can be challenging to train if the the dog does not understand WHY you are trying to teach it something.
Attention all allergy sufferers! There is a dog for you. Although there is NO SUCH THING as a totally non-allergic dog breed, there are certainly breeds that shed much less dander than others, and also shed less hair.
These features of some breeds make them attractive to those human owners who suffer from some allergies that can be made worse by animal dander and/or dog hair. Choose from this list.
These dog breeds definitely shed less hair than others, AND the hairs tend to be shorter length. So they don't make as much mess in your home and your car; BUT be aware that ALL dog breeds shed their hair to some extent or other – there's no such thing as a non-shedding dog breed!
So you will have to accept some doggie hairs around the home and on your clothes. But there are ways to minimize the issue – some breeds simply shed less than others. Love Dogs, but hate all that hair? Pick a low shedding dog instead.
As dog lovers, we all love to have a dog around the house, but if you have small children, you may worry about how safe it is to have a large animal around them. Nearly all dogs love kids, but there's no doubt that some breeds tolerate children less well, while other breeds are just so big that they can unintentionally knock a child over.
BUT there are also dog breeds that are very gentle with children by nature. And if you have older kids, there are some other breeds that have a little more energy, and will love to go on adventures with the children.
Got Kids? Maybe you have hopes for a child in the future? Here's a list of the best dogs for families that have children.
There are some dog breeds that may not provide much in the way of protection, due to their small size and weight, BUT they can make excellent watchdogs because they will bark at anything unusual around the home. They will alert you if something's going on in the neighborhood!
Doorbell not working? Put the dog to work. Let you doggie friend tell you if there's someone at the door. Here's a list of the best watch dogs that also double as great friends.
These guardian dog breeds are not necessarily as alert as some smaller watchdog breeds, which means they don't bark quite as readily. But when they detect a stranger in the area, they will let their owner know; And then they will usually intimidate the intruder with their size and stance (although a few breeds don't bother with intimidation – they just attack).
If required, these guardian breeds have the strength and power to tackle the bad guy. Exactly how they do this is different from breed to breed. Need a little extra protection? Pick a great guard dog for your family. Click on the tab to find out about the different guardian dog breeds.
A number of larger dog breeds have a tendency to drool a little . . . or a lot! If you are considering a large dog breed or a giant dog breed, you should check our listing to see if they have this possible problem.
Of course, this may not bother you at all, but it's good to know about this sort of thing before selecting a breed of dog. Don't mind a little drool? These dogs might be perfect for you.
Maybe Your Curiosity Leads You to…
These unusual dog breeds are the opposite of the popular dog breeds – there just aren't many around! This is NOT anything to do with the characteristics of the breed itself; some are just less well known; some are just rare as there aren't many breeders.
But if you want to stand out in a crowd, these are some of the world's most unusual breeds, and while they might not be for everyone, they will definitely get you noticed.
Bulldogs come in several breeds. They can be called "Bullies" for short – not "bullys"! Most of these bulldog breeds have something very appealing about them. And they definitely do not deserve the label that some have had put on them ie. pitbulls.
It is really hard to resist the charm of a Bulldog baby, but are these the best choices for you? Find one that is right for your family.
Calm dogs breeds have one thing in common; they are very laid-back and mellow. They don't seem to get overly-excited about much, and generally are on cruise most of the time. The rest of they time they are asleep!
While a dog's personality is also influenced by its life experiences, there is no doubt that certain breeds are generally calmer than others. Need a little serenity in your hectic life style? Pick a breed with very low energy. Only couch potatoes need apply.
Unique dog breeds have something quite different about them. They don't look anything like any other breed. There is no chance of mistaking them for some other dog breed! But what features of each breed makes it so unique?
The dictionary tells us that unique means"Being the only one of a kind: Unlike anything else." You be the judge.
Dogs to Avoid Unless You're an Expert
Fighting dog breeds are those that have been bred over time to fight other dogs. But why did breeders want to do that? Money. Unfortunately, in years past, dog fighting was an attractive "sport" for placing bets on the winner. Dog fighting has been outlawed in most countries, but still takes place illegally here and there, and even legally in Japan, although the fight is stopped the moment one dog suffers an injury.
But are breeds that like to fight aggressive naturally, or did we make them like that? How much aggressiveness can be bred into a dog? And how much is really part of the dog breed's nature?
Dangerous dog breeds include those that seem to have an innate aggressiveness, even though they have not been bred to fight. They have usually been bred for protecting livestock and their human owners. Examples include the Caucasian Shepherd and the Gull Terr.
Here are the breeds that always fall into the legal system. Is it the dog or the breed? Make sure you know what you might be letting yourself in for, and if you can even get dog insurance against your dog injuring someone!
These are some of the ways by which people choose the breed they wish to have. Do you see yourself in any of these options?
They find it locally either with a breeder or at a shelter/rescue.
They accept a dog from a neighbor, friend or family member because it is either free or low cost.
They choose the breed of dog they had as a child.
They choose the breed of a dog featured in a movie, YouTube video, or television show.
They meet a dog at a friend's home or community park and decide they like the breed and must own one.
All of these are legitimate ways for you make that all important decision; BUT one thing is missing from each: Research.
Without knowing a breed inside and out before you obtain that special forever friend, you may find yourself perplexed by strange canine behaviors, unprepared to meet the dog's grooming needs or simply incompatible with his energy requirements!
This happens frequently when people decide to purchase a puppy. Puppies, no matter what breed, are high-energy, high-maintenance, and require a tremendous amount of time.
When the puppy's natural energy far exceeds yours, then that cute little pup becomes overwhelming. Research helps you to determine if the dog breed of your dreams will ACTUALLY fit within your lifestyle.
Weird fact – why does your dog get excited when you sneeze? You may think you know why, but read the article to find out.
Don't make the mistake of getting a dog because it is fluffy, cute, free, cheap, big, little, or has some other characteristic that you can't resist.
Find out what's best for you, your family, and your life circumstances. Will the dog be happy in your apartment – or do you need a big backyard?
There's more to choosing the perfect breed. With so many to choose from, where do you start?
RIGHT HERE AT DOG BREEDS EXPERT!
We also hereby confirm, as stated on our Privacy Policy page that we do not sell personal information.