Are you considering adding a Maltipoo to your family? Maltipoos are adorable and affectionate designer dogs that are a mix between a Maltese and a Poodle. They have become increasingly popular due to their small size, hypoallergenic coat, and friendly nature. If you're looking to find a Maltipoo breeder in the USA, this article will provide valuable information to help you make an informed decision.
List of Maltipoo Breeders in the USA
| | | | | |
| --- | --- | --- | --- | --- |
| Breeder | Location | Phone | Website | Email |
| Maltipoo FurBabies | Chicago, Illinois, USA | (773) 379-6910 | https://maltipoofurbabies.com/ | [email protected] |
| Sherry's Maltipoos | USA | (229) 457-4545 | https://sherrysmaltipoos.com/ | [email protected] |
| Polos Maltipoos | Oregon, USA | (541) 993-6595 | https://polosmaltipoos.com/ | [email protected] |
| Country Acres Puppies | Fairbury, Illinois, USA | (815) 419-5245 | https://countryacrespuppies.com/maltipoo-puppies | [email protected] |
| Healthy Pups | Roaring River, North Carolina, USA | (336) 957-3609 | https://healthypups.com/maltipoo | [email protected] |
Maltipoo FurBabies
This Chicago-based Maltipoo breeder has more than two decades of experience in the industry. They only breed Maltipoos and have approximately four to five litters per year. They produce Maltipoos of various sizes, including teacup, small toy, and toy-sized, and ensure they are bred from lines selected for their health and temperament. With a controlled litter, they can concentrate more on their offspring's overall temperament, health, and quality. All their Maltipoo puppies have a one-year health guarantee and are current on vaccinations and deworming. In addition, Maltipoo Furbabies never release their puppies to pet brokers or stores, only to adoring, pre-screened homes.
Location: Chicago, Illinois, USA
Website: Maltipoo FurBabies
Phone: (773) 379-6910
Email: [email protected]
---
Sherry's Maltipoos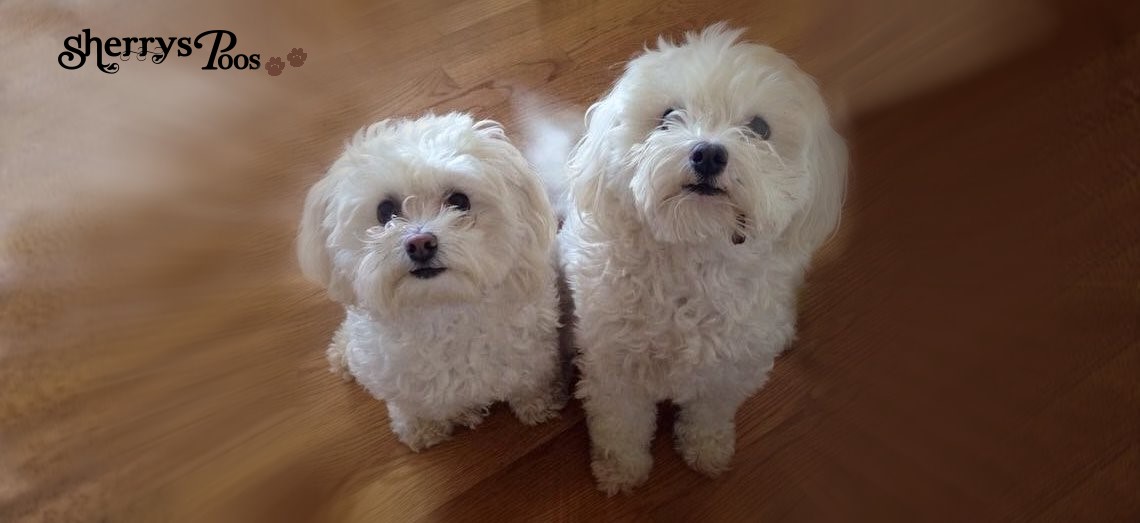 Sherry's Maltipoos is an excellent option for your future Maltipoo. The breeder is committed to first-generation breeding with champion bloodlines and meticulously selects and screens their breeder parents. All Maltipoo puppies are born in their residence to be monitored around the clock. This enables them to provide real-time care to the mother dog and the puppies. Sherry's Maltipoos cost between $1,200 and $1,500 with a $200 non-refundable deposit. All of their canines have been vaccinated and have had their dewclaws removed. In addition, they include a health guarantee and age-appropriate worming and are housebroken and crate-trained.
Location: USA
Website: Sherry's Maltipoos
Phone: (229) 457-4545
Email: [email protected]
---
Polos Maltipoos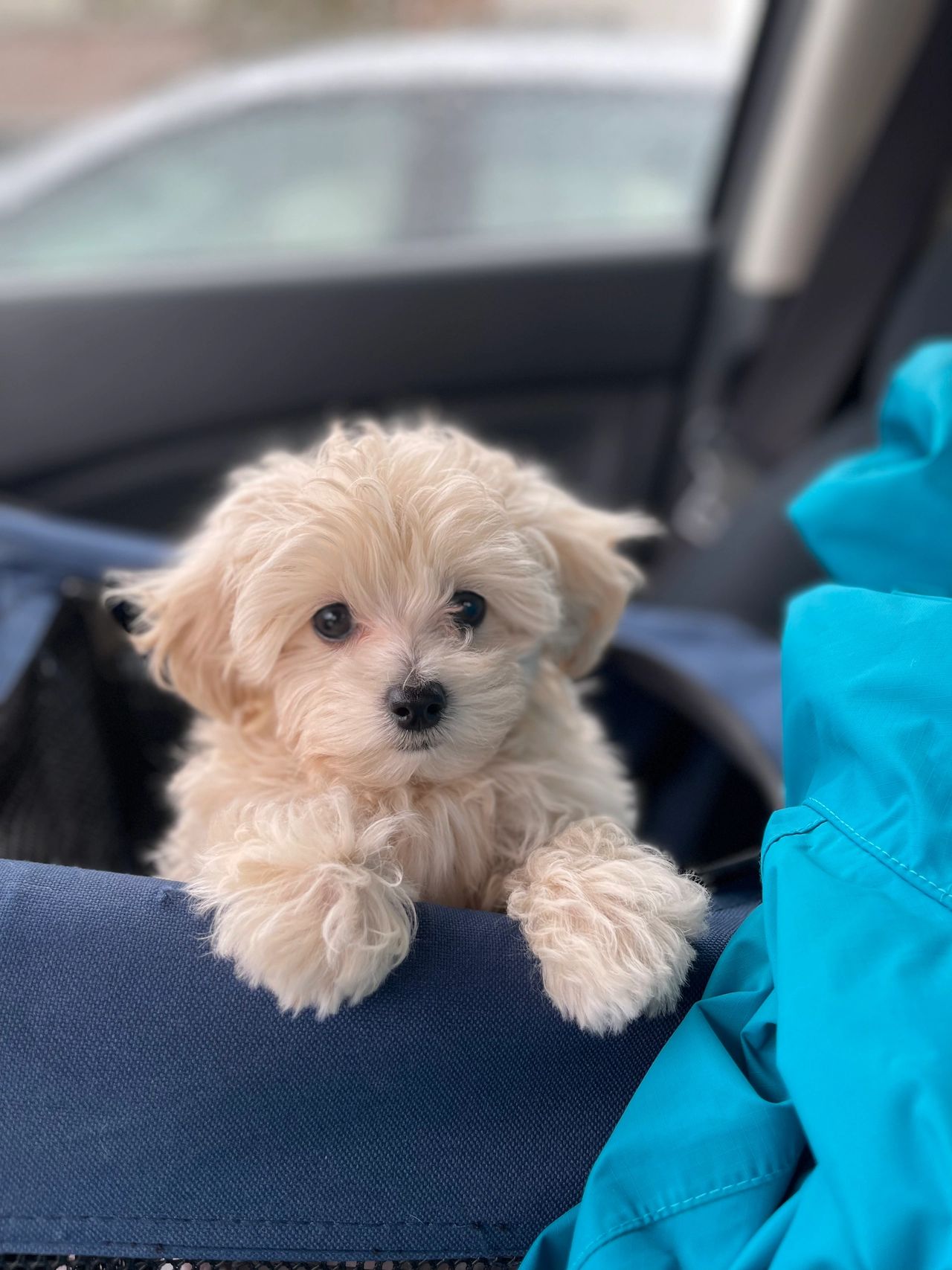 The family-owned enterprise Polos Maltipoos specializes in breeding guard dogs. The proprietor of Polos Maltipoos is a certified behaviorist with extensive knowledge of the dog world. They are active on social media platforms. In addition to their website, they typically post images of their pregnant dogs to allow interested families to see the parents of the upcoming litter. Puppies can be taken home by their new guardians at eight weeks of age. The piglets have now received their initial vaccinations and deworming treatments. Before you can transport your Maltipoo home, Polo's partner veterinarian will conduct a thorough health examination. To make the transition easier, your puppy will go home with a blanket that scents like the breeder's home, his birth certificate, a toy, high-quality dog food, and an instruction manual for puppy care.
Location: Oregon, USA
Website: Polos Maltipoos
Phone: (541) 993-6595
Email: [email protected]
---
Country Acres Puppies
Country Acres Puppies, located in Fairbury, Illinois, specializes in smaller varieties such as Toy Poodles, Yorkies, Maltipoos, and Maltese. They breed designer canines as well. Country Acres Puppies is a family enterprise whose success results from family collaboration. The entire family is involved in the litter's reproduction, upbringing, and socialization. Since birth, each puppy has received individualized care and affection.
Interested families can schedule a visit with a puppy, but only by appointment. Once your puppy reaches five weeks of age, you can personally collect them. If you live outside the state, you can fly into Illinois and meet your puppy at the airport. Adoption is on a first-come, first-served basis, and the price for a Maltipoo from Country Acre is $1,450.
Location: Fairbury, Illinois, USA
Website: Country Acres Puppies
Phone: (815) 419-5245
Email: [email protected]
---
Healthy Pups
Healthy Pups, a reputable breeder in Roaring River, North Carolina, was founded in 1982 and has since expanded to breed various canines. This category comprises Poodles, Maltipoos, ShihPoos, Puggles, YorkiePoos, and Shorkies. They are committed to producing designer canines and fostering rescue animals that will ultimately be adopted. Those interested in purchasing Maltipoos from Healthy Pups are encouraged to visit the puppies physically. Nonetheless, the kennel has imposed specific rules regarding interaction with their canines. Before visiting, visitors are strongly encouraged to review the laws on the kennel's website before visiting.
Location: Roaring River, North Carolina, USA
Website: Healthy Pups
Phone: (336) 957-3609
Email: [email protected]
---
Do Maltipoos Make Good Pets?
Yes, Maltipoos make lovely pets for various reasons. Their friendly and loving nature makes them great companions, and their small size allows them to adapt well to different living environments. Maltipoos are known for being loyal, affectionate, and eager to please their owners. Their hypoallergenic coat reduces the risk of allergies, making them suitable for individuals sensitive to pet dander. With proper training and socialization, Maltipoos can thrive in families of all sizes and ages.
Short History of the Maltipoo Breed
The Maltipoo breed originated in the United States during the late 1990s. The goal was to create a small, affectionate companion dog with a hypoallergenic coat. Breeders crossed Maltese dogs, known for their elegance and gentle temperament, with Poodles, renowned for their intelligence and non-shedding coats. The result was the Maltipoo, a delightful mix quickly gaining popularity among dog lovers.
Tips When Choosing a Maltipoo Breeder
When choosing a Maltipoo breeder, it's essential to consider several factors to ensure you find a reputable and responsible breeder. Here are some tips to help you make an informed decision:
Research and Referrals: Conduct thorough research on different Maltipoo breeders in your area. Seek referrals from trusted sources such as veterinarians, friends, or family members who have had positive experiences with specific breeders.
Visit the Breeder: Schedule a visit to the breeder's facility to learn how they care for their dogs. Observe the cleanliness and overall well-being of the dogs and their living conditions.
Ask Questions: Prepare a list of questions to ask the breeder about their breeding practices, health testing, socialization, and the overall care of their puppies. A reputable breeder will be open and transparent in providing information.
Health Testing and Records: Inquire about the health testing performed on the parent dogs to ensure they are free from genetic diseases. Ask for documentation and records of vaccinations, deworming, and other relevant medical history.
Interaction with the Dogs: If possible, spend time interacting with the Maltipoo puppies and their parents. Observe their behavior, temperament, and how they interact with humans. This will give you an idea of their socialization and temperament.
Breeder's Reputation: Research the breeder's reputation by reading online reviews and testimonials and checking their credentials. A reputable breeder will have positive feedback and a good reputation within the Maltipoo community.
Contracts and Guarantees: Ensure the breeder provides a written contract outlining the purchase terms, health guarantees, and any obligations on both parties. Review the agreement carefully and seek clarification on any unclear points.
How Much Does a Maltipoo Cost?
The cost of a Maltipoo can vary depending on various factors, such as the breeder's reputation, location, pedigree, and the puppy's characteristics. You can expect to pay between $1,000 to $3,000 for a Maltipoo puppy. It's important to remember that a higher price doesn't necessarily guarantee a better quality puppy. The cost also involves ongoing expenses such as food, grooming, veterinary care, and training.
Conclusion
Finding a reputable Maltipoo breeder in the USA is essential to ensure you bring home a healthy and well-socialized puppy. Take the time to research and visit different breeders, evaluate their reputation, and understand their breeding practices. By following these guidelines, you'll be on your way to welcoming a delightful Maltipoo into your loving home.
Maltipoo Breeders In Other Places
Australia based Moodle breeders
Image Credits:
https://unsplash.com/photos/nP6o7kolRbg