Are you interested in Maltipoo puppies for sale? You may want to read this article if you're in Pennsylvania. Here you will find all Pennsylvania Maltipoo breeders. Consequently, you do not need to seek for each selling a Maltipoo puppy. In addition, we added several internet breeders for you. It can be helpful if you cannot negotiate with local Maltipoo breeders. We hope this information assists you in your search for a Maltipoo!
List of Maltipoo Breeders in Pennsylvania
| | | | | |
| --- | --- | --- | --- | --- |
| Breeder | Location | Phone | Website | Email |
| Maltipoos by Melissa | Near Gilbertsville, Pennsylvania | (610) 457-0747 | https://maltipoosbymelissa.com/ | [email protected] |
| Ridgewood Kennels | Kinzers, Pennsylvania | (610) 873-7045 | https://www.ridgewoodpuppies.com/puppies-for-sale/maltipoo-puppies-for-sale/ | N/A |
| Greenfield Puppies | Pennsylvania | N/A | https://www.greenfieldpuppies.com/maltipoo-puppies-for-sale/ | N/A |
| Good Dog | Pennsylvania | N/A | https://www.gooddog.com/maltipoo/pa | N/A |
| BFF Puppies | Pennsylvania | N/A | http://www.bffpuppies.com/puppy-search-bff/breed/maltipoo | N/A |
| Preferable Pups | Pennsylvania | N/A | https://preferablepups.com/maltipoo-pennsylvania/ | N/A |
Maltipoos by Melissa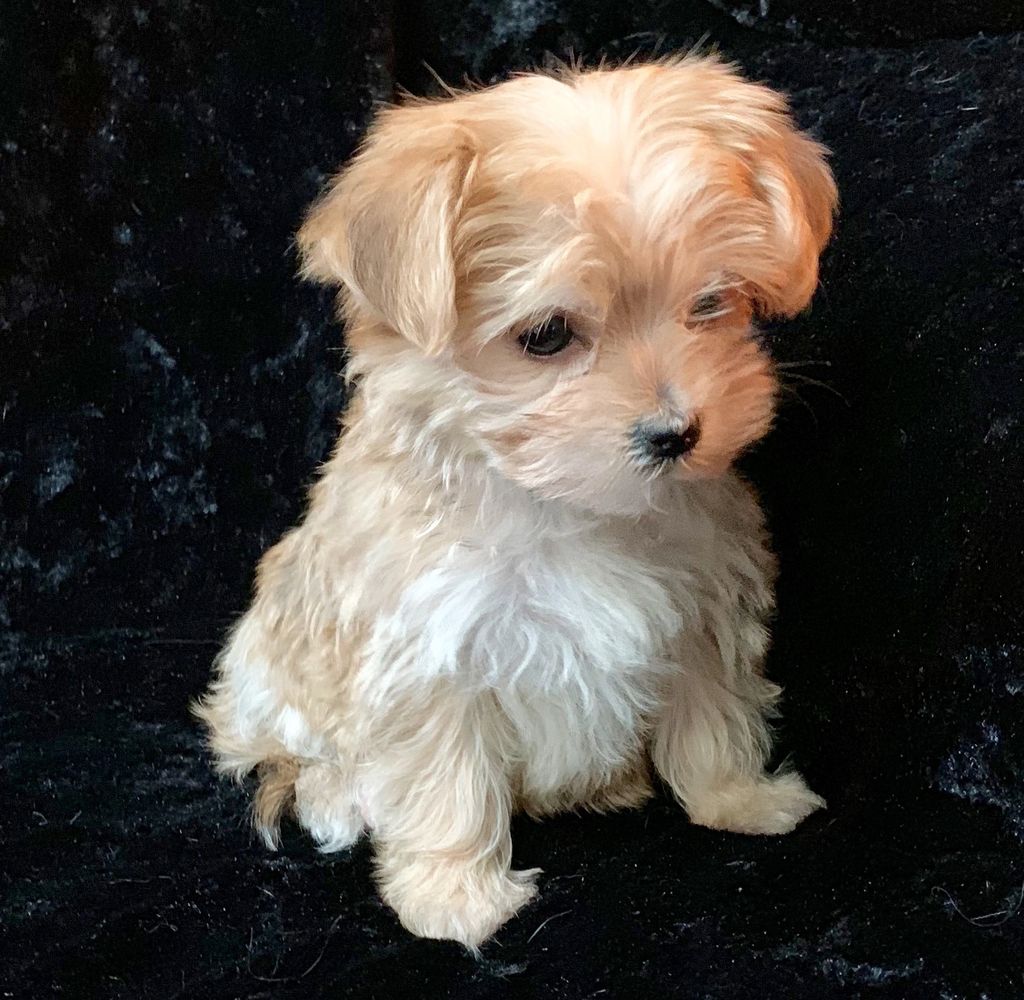 Melissa is a dog breeder that resides with her family in Pennsylvania. She employs a deliberate and cautious breeding procedure to generate the cutest Maltipoo puppies. Her application procedure is streamlined, and she provides superior customer service.
She genuinely cares about finding loving homes in Pennsylvania for all her Maltipoo puppies. She works closely with a veterinarian who cares for the puppies' health, so you know exactly what you're getting from the start. Visit Melissa's website to learn more about her and the Pennsylvania Maltipoo puppies for sale. In Pennsylvania, she was the only credible Maltipoo breeder we could locate.
Location: Near Gilbertsville, Pennsylvania
Website: Maltipoos by Melissa
Phone: (610) 457-0747
Email: [email protected]
---
Ridgewood Kennels
There are not many Maltipoo breeders in Pennsylvania; thus, our list includes pet businesses that sell puppies from other breeders and legitimate breeders. Ridgewood Kennels is a legitimate pet store that helps other breeders sell Maltipoo puppies in Pennsylvania.
This store is committed to uniting singles, elders, and families with the ideal dog. Every Tuesday, their website is updated to reflect the available canines and Maltipoos for sale or adoption. The application process is simple, and financing alternatives are available.
Installing their app, you can watch their Maltipoo puppies on your mobile device. Male and female Maltipoo pups are available for sale in Pennsylvania, along with courteous customer service. They even publish a newsletter to keep you informed about their company. Contact Ridgewood Kennels today for further information.
Location: Kinzers, Pennsylvania
Website: Ridgewood Kennels
Phone: (610) 873-7045
---
Greenfield Puppies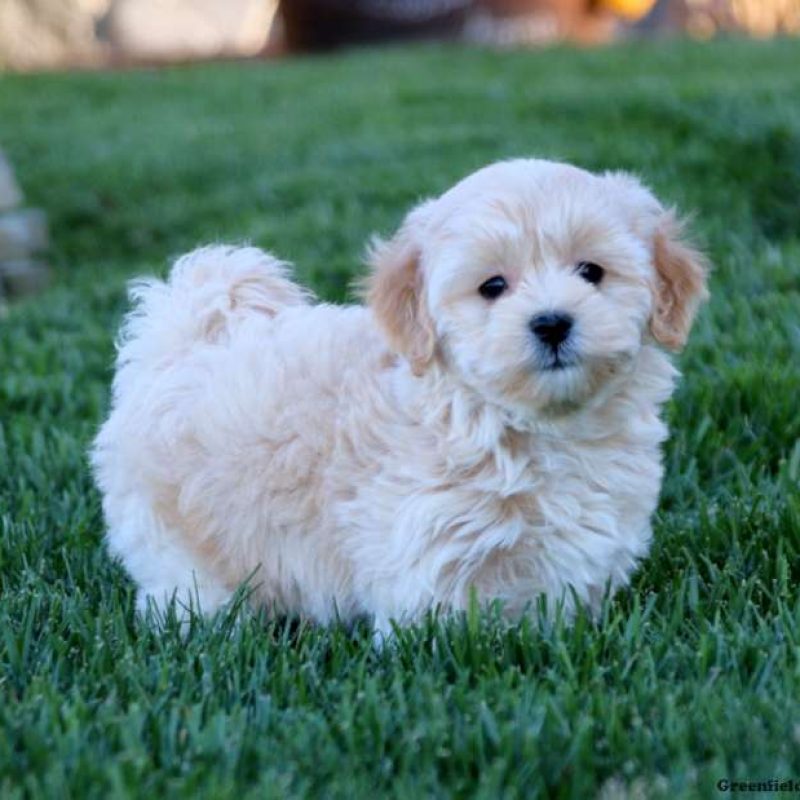 This breeder is proud to offer only the highest quality puppies for sale. They present a comprehensive description of the breed to assist you in becoming an effective Maltipoo pet parent. They provide health assurance, delivery possibilities, and an easy application procedure. Today, visit their website to view images and details about the available puppies.
Request additional information about the breeder and check if you can visit them in person if you're planning to purchase from a pet store. It would help if you attempted to tour the facilities, observe the parents, and confirm that you can rely on the breeder to sell you a healthy Maltipoo puppy.
Location: Pennsylvania
Website: Greenfield Puppies
---
Good Dog
This breeder connects you with Maltipoo dogs in your neighbourhood who are available for adoption. An expert is available to advise you through the procedure. They have strict requirements for canines and a straightforward application process. To learn how to adopt or acquire a dog from this breeder, please visit their website and click on the contact an expert link.
Location: Pennsylvania
Website: Good Dog Maltipoos
---
BFF Puppies
This breeder links you with Maltipoo pups in Pennsylvania that are available for adoption and purchase. They provide a certificate of health assurance and have a streamlined application and registration procedure. If you do not reside near the available puppy of your choice, you can select for shipment. Visit their website to view images of available puppies and to submit an application.
Location: Pennsylvania
Website: BFF Puppies
---
Preferable Pups
This dog breeder's devotion to their Maltipoo puppies has earned them the esteem of their prior clients. Once you have been authorized for a Maltipoo puppy, you are subjected to a thorough health assessment by a professional veterinarian.
Before you take your puppy home, you will receive the examination results to guarantee that you have a healthy furry family member. Visit their website and click the application button to initiate the application process.
Location: Pennsylvania
Website: Preferable Pup
---
Short History of the Maltipoo Breed
The Maltipoo is a newly developed breed of a little dog explicitly made for allergy patients. Because it is a new hybrid, the Maltipoo does not have much history. Various dog breeds are interbred to produce a desired appearance, temperament, or talent. Popular dog breeds such as the Australian Shepherd, Brussels Griffon, Leonberger, and Doberman Pinschers were created in this manner.
Repeatedly crossing two breeds does not create a new breed. A breed is a group of animals with similar appearance and features that share a common ancestor. Breeders must select puppies with the desired characteristics to attain uniformity in size, attributes, and temperament. And breed them over generations to obtain the required characteristics.
In the past ten to twenty years, Maltipoo hybrids have risen in favor. Because people seek out dogs that are not typical breeds, such as the Doodle breeds, or any other; however, it is falsely stated that hybrids are hypoallergenic or possess the most significant characteristics of each breed. Some additionally claim to have considerably fewer health issues.
Keep in mind that genes are not that flexible. In truth, each dog possesses a random assortment of generic features. Even if you select dogs based on certain features, there is no assurance that you will receive the finest from each breed.
Tips When Choosing a Maltipoo Breeder
Choose a breeder who has a good reputation. You should be able to see the pups and their parents, as well as ask questions about their breeding practices.
Ask for references from other dog owners in your area. If you don't get any responses, it's time to move on!
Ask if the breeder is willing to ship puppies out of state, so there's no problem with finding homes without having to take them home first (and then having them shipped back). They should also let you choose which puppy(s) they want to be sent out of state with you—you'll want one who will fit into your lifestyle best!
Be sure that any guarantees given by the breeder include health checks before taking ownership of any animal; this includes checking for hip dysplasia and eye problems
How Much Does a Maltipoo Cost?
As with any breed, the cost of a Maltipoo puppy can vary based on several factors. The breeder will typically base their price on the age of your dog and its gender, but other factors may also be considered. For example, if you live in a rural area and have less access to veterinary care, you may have to pay more than someone living in an urban centre. Additionally, suppose you want to buy from an individual breeder instead of an established kennel facility or shelter. In that case, this could add up quickly over time due to higher costs associated with maintaining two different setups: one for breeding stock and another for pet homes (which includes feeding).
Do Maltipoo Make Good Pets?
Maltipoo puppies are great pets. They have a high level of intelligence and can learn tricks quickly. Maltipoos are also very affectionate, playful and loyal to their owners, which makes them perfect for families with children or other pets.
Maltipoo puppies often grow up to be good companions for the whole family. They're always ready to play with you or your kids but also can relax when you need it most!
Conclusion
Maltipoo breeders will be an excellent fit if you love being around dogs. Maltipoo dogs are great pets that are very happy and friendly. They enjoy their people's company and do almost anything to make their owners happy.
Maltipoo Breeders In Other Places
Australia based Moodle breeders
Image Credits:
https://depositphotos.com/74783533/stock-photo-maltipoo-puppy.html