If you're thinking about getting a dog, you first must ensure that you're getting a healthy one. The best way to do this is by looking for a breeder with high standards for their puppies. There are many dog breeders in Queensland. This article aims to give you the information necessary to find the best Moodle Breeders in Queensland that fits your needs.
List of Moodle Breeders in Queensland
| | | | | |
| --- | --- | --- | --- | --- |
| Breeder | Location | Phone | Website | Email |
| Oodles of Moodles | Advancetown, Queensland | (452) 130 648 | https://oodlesofmoodles.com.au/ | [email protected] |
| Ma's Moodles, Poodles & Maltese | Burpengari, Queensland | (408) 178 558 | https://masmoodlepoodlesandmaltese.godaddysites.com/ | [email protected] |
Oodles of Moodles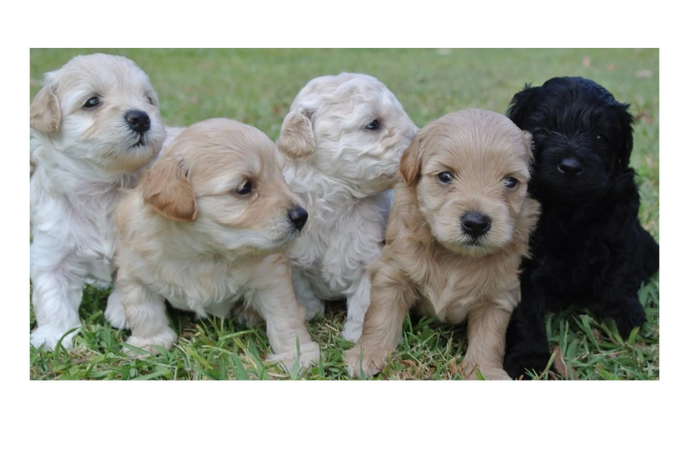 Seven years ago, Oodles of Moodles, a tiny breeder on the Gold Coast, began raising Moodle puppies. Their puppies are born and nurtured on a 7-acre ranch where they can run and play. Each of their puppies is healthy and well-adjusted socially.
The Australian Association of Pet Dog Breeders recognizes Oodles of Moodles as a full member. They distribute puppies around Australia, from Perth to Hobart. Therefore, if you are seeking a reputable and skilled Moodle breeder in Queensland, you should contact Oodles of Moodles.
Location: Advancetown, Queensland
Email: [email protected]
Phone: (452) 130 648
Website: Oodles of Moodles
---
Ma's Moodles, Poodles & Maltese
Ma and Grumpy began breeding Moodles, Poodles, and Maltese six years ago. All their breeding dogs undergo DNA testing through Orivet, as they are dedicated to creating the healthiest puppies free of genetic problems. In addition, their puppies are fed the most excellent quality food.
Similarly, like conscientious breeders, they allow their puppies to socialize with children and other dogs. Ma's Moodles is an attractive option if you seek the healthiest Moodle pups in Queensland.
Location: Burpengari, Queensland
Email: [email protected]
Phone: (408) 178 558
Website: Ma's Moodles, Poodles & Maltese
---
Tips When choosing a Moodle Breeder
When choosing a Moodle Breeder, it is essential to check the breeder's reputation and history. The more reputable breeders have been around for many years and have won multiple awards from other organizations. This means they consistently perform at shows across Australia and overseas.
When looking at a potential breeder, you should also check their temperament; this includes how calm or active they are around children or other animals. You will want someone who can interact well with others but also tends to calm themselves so that you don't have any problems training your dog or puppy! Having an easygoing dog or cat will make life easier for all involved!
If applicable, you may also want to ask about health checks before committing yourself financially to any particular breeders' services and questions regarding training methods used by previous owners/handlers.
How Much Does a Moodle Cost?
Costs of a moodle can vary, depending on the breeder. Some breeders charge high prices for their puppies and kittens, while others may be more affordable. If you're looking for a dog or cat from an experienced breeder with lots of experience raising these animals, it could cost up to USD 1,000 (or more). On the other hand, if you want to save money and travel to another state or country with your new pet instead of buying online from someone local where you live in Queensland, Australia, then this may not be such an issue for some people because local breeders usually charge less than others do.
Do Moodle Make Good Pets?
If you're looking for a friendly, affectionate dog that will love to play and be part of your family, moodle may be right for you. The breed is highly social and loves attention from its owners. They are also very tolerant of other pets, so they're great with children if given enough exercise time. Moodles make excellent companions for those who want an energetic companion that doesn't require much maintenance–they don't shed much hair or drool excessively.
Conclusion
These are some of the top Moodle Breeders in Queensland to purchase a Moodle puppy. Before selecting a breeder, you should phone, ask questions, and visit their kennel or farm. Choosing a supportive and reliable breeder is essential since you will need as much assistance as possible when rearing your puppy. Consequently, it is crucial to select a breeder who provides lifetime support.
Image Credits:
https://depositphotos.com/464766444/stock-photo-cute-little-dog-is-playing.html
Maltipoo Breeders In Other Places
Australia based Moodle breeders