Spoodles are a cross between the Poodle and Spaniel. They are a medium-sized dog that is friendly, intelligent, and very affectionate with their owners. The spoodle has a curly coat, which is unique to this breed. The spoodle has been bred to be an excellent companion dog that is highly trainable. If you are planning to buy a Spoodle puppy, check out the below list of Spoodle Breeders in Queensland below:
List of Spoodle Breeders in Queensland
| | | | | |
| --- | --- | --- | --- | --- |
| Breeder | Location | Phone | Website | Email |
| Bespoke Spoodles | Brisbane,Queensland | (412) 044 103 | https://www.bespokespoodles.com.au/ | [email protected] |
| Oodle Crew Spoodles | Queensland | (420) 358 810 | https://rightpaw.com.au/ | N/A |
| Bellbrook Puppies | Mackay, Queensland | (401) 943 899 | https://rightpaw.com.au/ | N/A |
| Happy Puppy Spot Spoodles | Brisbane City, Queensland | (403) 940 049 | https://rightpaw.com.au/l/happy-puppy-spot-spoodles-brisbane/ | [email protected] |
Bespoke Spoodles
Bespoke Spoodles, located on the northern side of Brisbane, are registered boutique breeders and a true family affair. It takes a great deal of effort and genuine attention to detail, protocols, ethics, and morality for them to produce remarkable socially-adjusted puppies.
This exceptional, affable, and well-renowned Australian Spoodle breeder conducts a curriculum-based breeding program that begins when the puppies are three days old under the name "BadAss Empowered Breeder."
They enjoy empowering their puppies to believe in their potential and ensuring that their puppies receive the family they deserve and that families receive the puppy they require. The primary purpose of their program is to provide healthy, robust, happy, and confident puppies bred ethically, DNA-tested to the highest standards, and have gorgeous temperaments. Bespoke is the premier choice if you seek the most excellent Spoodle breeder in Australia, specifically in Queensland.
Location: Brisbane,Queensland
Website: Bespoke Spoodles
Email: [email protected]
Phone: (412) 044 103
---
Oodle Crew Spoodles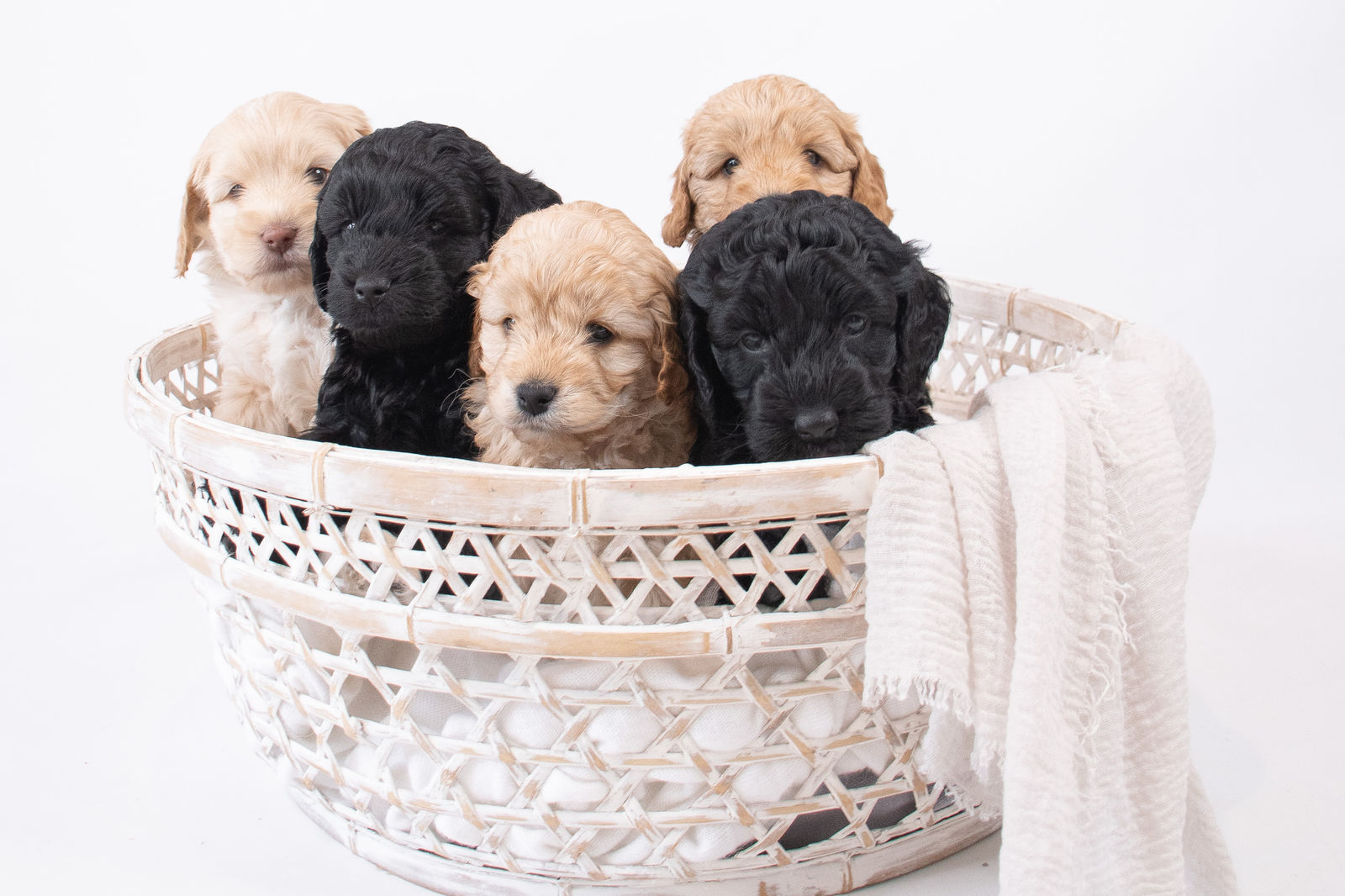 Oodle Crew takes pleasure in producing puppies with the most desirable temperaments. Oodle Crew Spoodles has been breeding puppies for almost a decade. They exclusively breed with genetically and structurally sound dogs that are DNA-free and have been evaluated by a specialist in fertility. Their puppies are reared with love, care, and socialization in their house.
Their Spoodle puppies are desensitized to different sounds, people, and settings to prepare them for their future homes. Their time is always cheerful and full of experience and instruction, which is terrific for their new puppies, who can socialize and learn safely from their older dogs. Therefore, if you seek reputable Oodle breeders in Queensland, Oodle Crew is the best option.
Location: Queensland
Website: Oodle Crew Spoodles
Phone: (420) 358 810
---
Bellbrook Puppies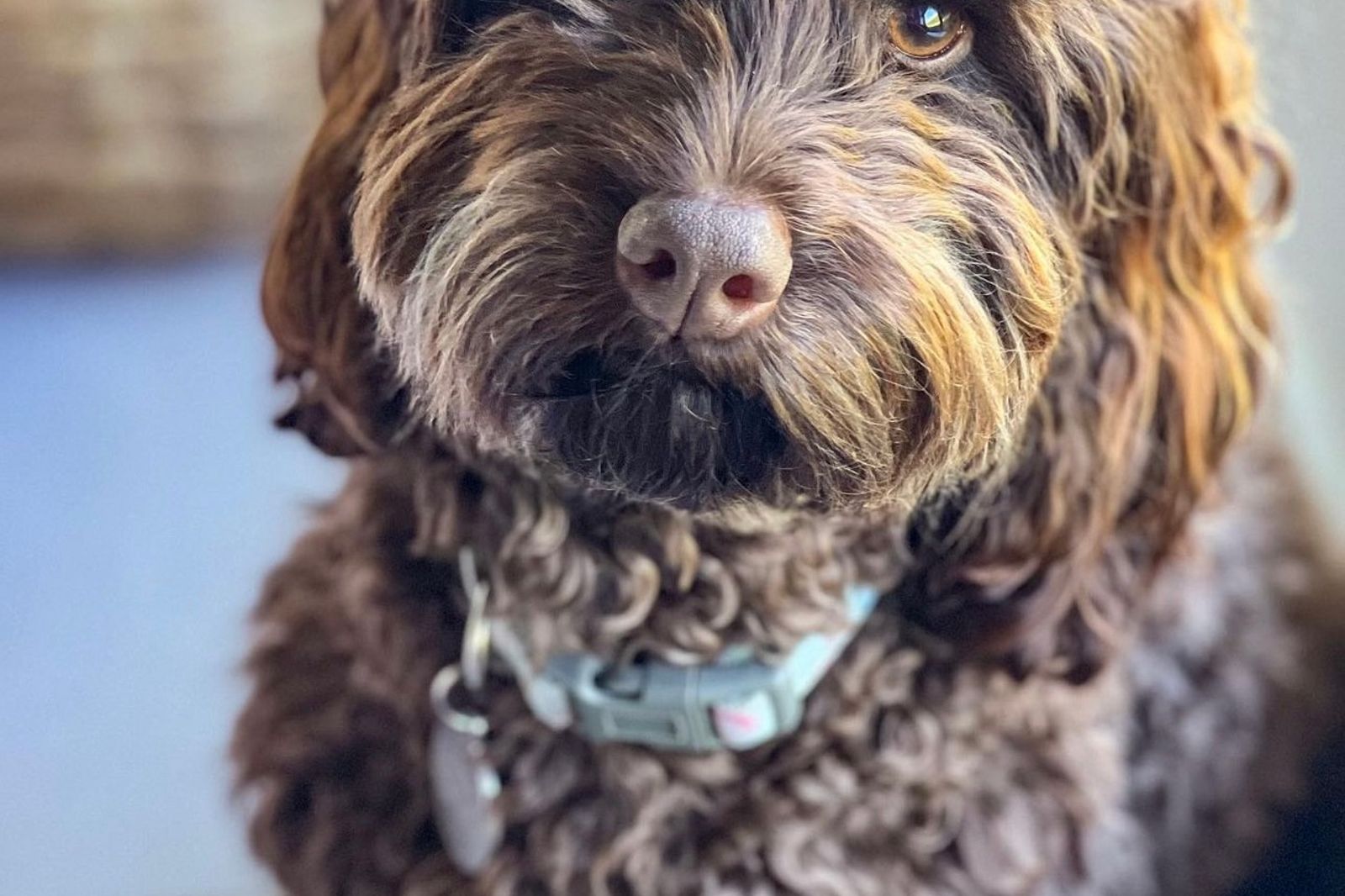 Bellbrook Puppies is a small home-based Spoodle breeder whose mission is to provide families in Queensland with ethically-bred, healthy fuzzy pets. Their Spoodle puppies spend time with their youngsters indoors and are exposed to various sounds and settings. All of their breeding canines and puppies are correctly examined by veterinarians to guarantee that neither has any genetic defects.
A Spoodle puppy from Bellbrook Puppies includes health certifications, current parasite control, a blanket with the mother's scent, the initial immunization, a microchip, and lifetime assistance. Therefore, if you are looking for Spoodle puppies in Queensland, Bellbrook Puppies is one of your finest options.
Location: Mackay, Queensland
Website: Bellbrook Puppies
Phone: (401) 943 899
---
Happy Puppy Spot Spoodles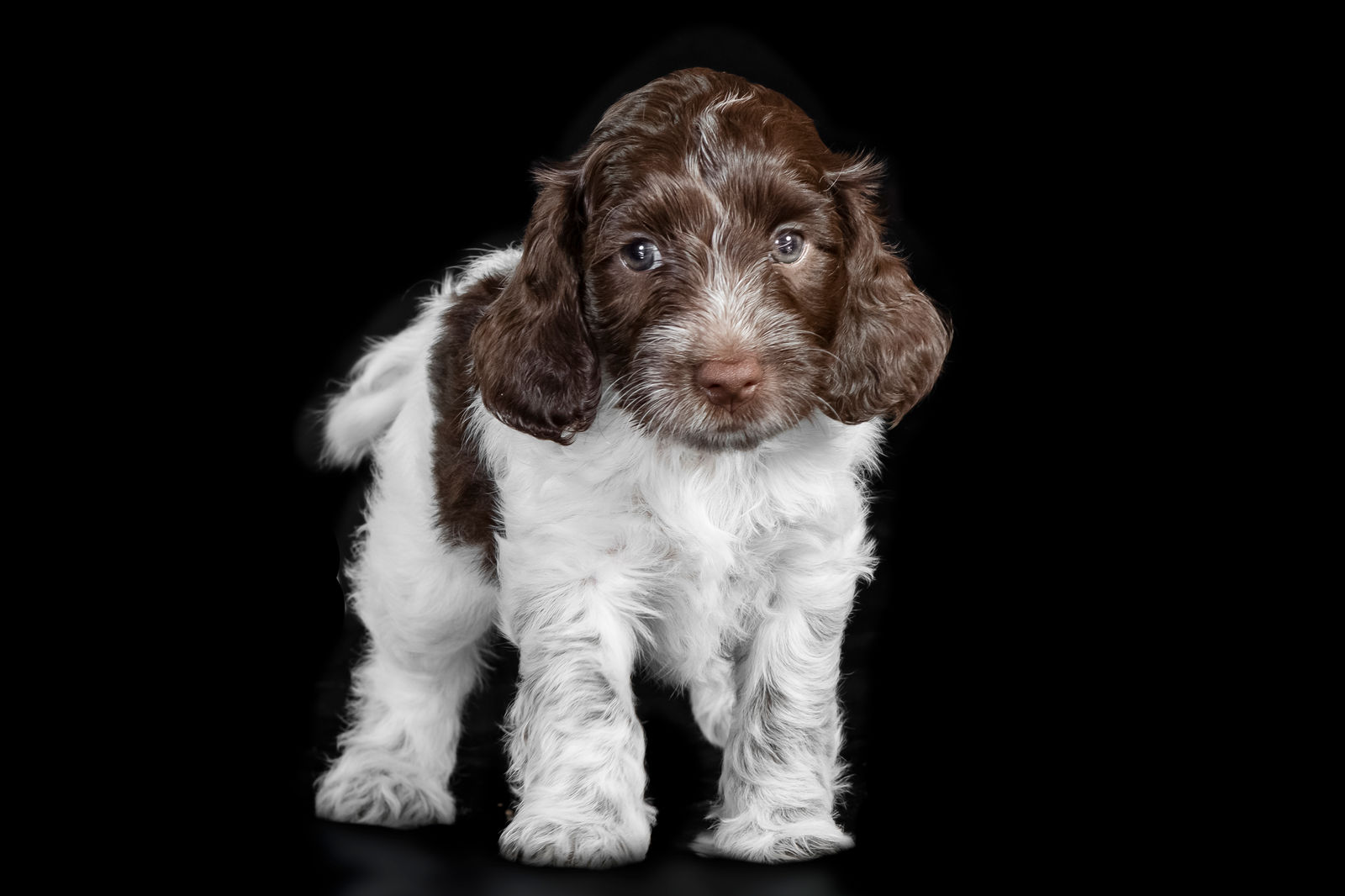 Happy Puppy Spot Spoodles is another small family-run Oodle breeder in Brisbane specializing in Spoodles and Cavoodles. Since 2016, when they began breeding dogs, they have selected their breeding stock with great care. All their breeding parents are DNA-tested and vet-checked, and their vet routinely inspects their facility.
From day one, their Spoodle puppies are socialized, taught, and exposed to various sounds and situations. In addition, their puppies begin their lives on a 5-acre, air-conditioned site with numerous activities. When you purchase a puppy from Happy Puppy Spot, it is microchipped, vaccinated, dewormed, and properly examined by a veterinarian. Therefore, if you seek an ethical breeder in Queensland, they are among your best options.
Location: Brisbane City, Queensland
Website: Happy Puppy Spot Spoodles
Email: [email protected]
Phone: (403) 940 049
---
Tips When choosing a Spoodle Breeder
When you're looking for a spoodle breeder, there are a few questions you should ask. First and foremost: references. Ask for any previous owners' contact information and their opinion on the breeder's experience and breeding program. Do they have health guarantees available? How many litters has this person produced in their lifetime (and how many puppies have they sold)?
Also, remember that not all dogs are equally suited to live with other dogs or cats. So if this is important to you, it's best to stick with an experienced hobbyist rather than someone who wants to sell puppies online without any oversight or training involved.
How Much Does a Spoodle Cost?
The cost of a spoodle depends on the breeder, the puppy's age, and whether you want a purebred or hybrid. The average price for an adult spoodle is between $800 and $1,000.
Do Spoodle Make Good Pets?
The Spoodle is friendly, playful, and easy to train a dog. They have a lot of energy and love playing with their owners or pets. The spoodles are also good with children as they are very gentle and loyal dogs who love kids.
The spoodles make excellent family pets because they're great at keeping you company when you're alone or need some company while out and about in the yard playing fetch or chasing squirrels.
Conclusion
Spoodle breeders in Queensland are easy to find. With an abundance of different types of spoodles and their owners across the state, you can expect to be matched with the perfect match for your needs.
Image Credits:
https://depositphotos.com/625490566/stock-photo-brown-cockapoo-sitting-stump-looking.html
Cockapoo Breeders In Other Places
Australia based Spoodle breeders