If you're looking for an adorable and affectionate furry friend, a Cavapoo might be the perfect match. If you're in Maryland and considering bringing a Cavapoo into your home, this article will guide you through finding a reputable breeder and everything you need to know about these lovable companions.
List of Cavapoo Breeders in Maryland
| | | | | |
| --- | --- | --- | --- | --- |
| Breeder | Location | Phone | Website | Email |
| Maryland Puppies Online | Bel Air, Maryland | (443) 752-2264 | https://mdpuppiesonline.com/ | N/A |
| Charm City Puppies | Columbia, Maryland | (410) 203-0000 | http://www.charmcitypuppies.com/ | N/A |
| Ole Field Farm | Union Bridge, Maryland | (301) 748-2180 | http://www.lovelittledogs.com/index.html | [email protected] |
| Quailridge Poodles And Doodles | La Plata, Maryland | (301) 535-7906 | https://quailridgepoodlesanddoodles.com/ | [email protected] |
Maryland Puppies Online
Maryland Puppies is an online community for Cavapoo puppy breeders. Their canines are adorable, with coats that do not shed excessively but are fluffy. They are hypoallergenic and human-friendly. Cavapoos are available on the Maryland Canines online website and have an average height of 12 inches, but maybe taller. In addition, they weigh between 11 and 22 pounds and appear in various hues. Due to their well-balanced ancestry, the puppies are exceptionally affectionate; both parents are social and tranquil. However, like the majority of Cavapoo breeders, Maryland puppies online do not breed their Cavapoo puppies as security dogs; they are instead affectionate.
Occasionally, they would bark to warn you of an intruder, but they remained placid around people of all ages. These puppies are an excellent option for large extended families with people of varying ages and sizes, i.e., households containing elderly individuals and children. Additionally, it is essential to exercise your Cavapoo, as they are active and must exert a certain amount of energy daily to maintain their best behavior. Whether you acquired a Cavapoo because of its lush, colorful coat or friendly demeanor, Maryland puppies online would help you find the best match for your family.
Location: Bel Air, Maryland
Phone: (443) 752-2264
Website: Maryland Puppies Online
---
Charm City Puppies
Cavapoo puppies from Charm City Puppies are guaranteed to be healthy and charming. Each week, veterinarians examine their offspring. In addition, they offer a free examination after purchase to ensure that your canines remain healthy once they return home. However, in the unlikely event that your puppy becomes ill after purchase, Charm City offers a two-week and one-year warranty for any hereditary or congenital disability that may arise within the period.
The delightful city Cavapoo puppies require grooming to preserve their adorable coat. However, they are happy canines eager to please their owners and relish any attention you provide. They are highly trainable and will practice and demonstrate the skills you teach them; they are a delight. Due to their small stature, the puppies enjoy playing fetch, chasing balls for hours, and going for walks, but they would not be suitable for a dog park. Amazingly, they get along with every dog.
Location: Columbia, Maryland
Phone: (410) 203-0000
Website: Charm City Puppies
---
Ole Field Farm
Ole Field Farm breeds various dogs, including purebreds, designer mixes, and healthy canine companions. Puppies from old farms have blessed other families and celebrities, including football players, a former president, and regular people. Regular vaccinations and veterinary examinations ensure that the offspring are healthy. They are intelligent, compassionate and get along well with humans and other dog breeds or animals. The canines may appear tough, but they are typically friendly lap dogs.
You will receive a dog that has been crate-trained because Ole Farm ensures that they are trained before the sale. They are also dewormed and microchipped in addition to being vaccinated. To find the ole field farm, drive down New Windsor Road and remain on it until you see the ole field sign on the driveway. Then, locate the red-shuttered conservatory on the right. Joyce Fleming is the breeder at ole field farm, and she will gladly answer any queries you have about the Cavapoo breed.
Location: Union Bridge, Maryland
Phone: (301) 748-2180
Website: Ole Field Farm Details
Email: [email protected]
---
Quailridge Poodles And Doodles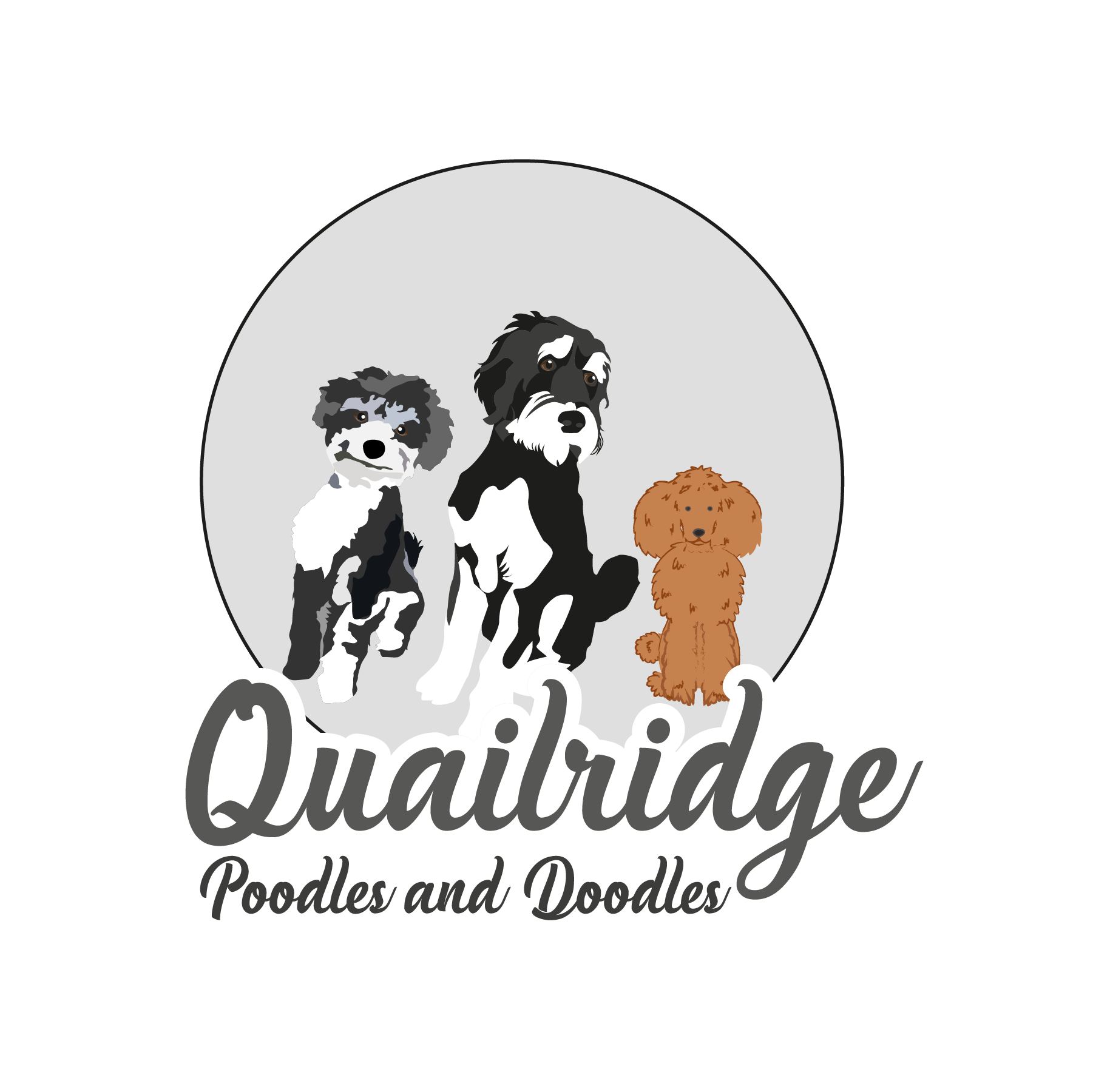 Quailridge is a family-run enterprise that sells adorable, adorable puppies. Monique, Joy, and Anna dedicate their time and energy to the prosperity of Quailridge. If you contact this breeding facility, you will encounter one of them because they share information. Cherie, who remains the primary inspiration for Quailridge due to her animal-loving nature, administers the telephone lines. When you purchase an eight-week-old quail ridge Cavapoo, you may not be aware that the first few weeks of the puppy's existence are spent living with littermates and Cherie's family.
There are approximately 24 members in the family, including great-grandchildren. These individuals contribute to ensuring that the Cavapoo receives adequate training and care. However, the canines maintain a schedule, as they have potty breaks and visitation days. They try to maintain the dogs in a serene environment so they remain calm and flourish. There are numerous images of previous and current canines on their websites.
If you are searching for the ideal match for your family, you can review the available positions on their website and email quail ridge. In addition, if you do not see the desired dog or coat color, you should contact them with your preferences, and they will place you on a waiting list. Before they can be taken home, every dog from Quailridge has been vaccinated, dewormed, and inspected. In addition, you would receive a toy, a small container of food, a blanket, and a one-year health guarantee.
Location: La Plata, Maryland
Phone: (301) 535-7906
Website: Quailridge Poodles and Doodles
Email: [email protected]
---
Do Cavapoo Make Good Pets?
Cavapoos are known for their friendly and loving nature, making them excellent pets for families, singles, and seniors. Thanks to their Cavalier King Charles Spaniel heritage, they are highly sociable and tend to get along well with children and other pets. Their Poodle genes contribute to their intelligence, making them easy to train and quick learners. Additionally, Cavapoos are adaptable to different living environments, making them ideal for apartments and houses with yards.
Short History of the Cavapoo Breed
The Cavapoo, also known as the Cavoodle, has a relatively short but fascinating history. The intentional crossbreeding of Cavalier King Charles Spaniels and Poodles began in the late 1990s, aiming to create a companion dog with the best traits of both breeds. The goal was to produce a low-shedding and hypoallergenic dog with a friendly and affectionate personality. As a result, the Cavapoo quickly gained popularity and became a sought-after designer breed, capturing the hearts of many dog lovers.
Tips When Choosing a Cavapoo Breeder?
Finding a reputable breeder is crucial when bringing a Cavapoo into your family. Here are some essential tips to consider when choosing a Cavapoo breeder:
Research and Reviews
Start by researching Cavapoo breeders in Maryland and reading reviews from their previous customers. A trustworthy breeder should have positive feedback and a reputation for providing healthy and well-socialized puppies.
Health Guarantees
Ensure that the breeder provides health guarantees for their Cavapoo puppies. Responsible breeders take the necessary steps to ensure their puppies are free from genetic health issues.
Meet the Breeder and Puppies
Visit the breeder in person if possible, or arrange a video call to meet the puppies and their parents. This interaction will give you insight into the living conditions and socialization of the puppies.
Ask Questions
Don't hesitate to ask the breeder questions about their breeding practices, the puppy's lineage, and the care they provide. A reputable breeder will be open and willing to answer your inquiries.
Check Certifications
Confirm that the breeder is registered with relevant kennel clubs or breeding associations, which ensures they adhere to ethical breeding practices.
Conclusion
Cavapoos make wonderful pets for individuals and families seeking a loving and intelligent companion. Their friendly nature and minimal shedding make them a top choice for those with allergies. When searching for a Cavapoo breeder in Maryland, please do your due diligence and select one that prioritizes the health and well-being of their puppies.
Cavapoo Breeders In Other Places
Australia based Cavoodle breeders
Image Credits:
https://unsplash.com/photos/g4H8d2ffW2g