If you're looking for a lovable and intelligent dog breed, Cavapoos might be the perfect choice for you. Cavapoos crossbreed between Cavalier King Charles Spaniels and Poodles, resulting in adorable and affectionate companions. This article guides you through finding reputable Cavapoo breeders in Michigan.
List of Cavapoo Breeders in Michigan
| | | | | |
| --- | --- | --- | --- | --- |
| Breeder | Location | Phone | Website | Email |
| Sleeping Bear Kennels | Kalamazoo, Michigan | (269) 998-5526 | https://sleepingbearkennels.com/ | [email protected] |
| Smooch My Pups | Fairhaven, Michigan | (810) 614-5493 | http://www.smoochmypups.com/ | [email protected] |
| The Family Puppy | Novi,Michigan | (248) 880-4997 | https://www.thefamilypuppy.com/ | N/A |
Sleeping Bear Kennels
Sleeping Bear Kennels stands out as an authentic Cavapoo breeder in Michigan. Their commitment to the well-being of the puppies they breed is evident through their exceptional Cavapoo breeding program.
Cavapoo dogs and puppies from Sleeping Bear Kennels have remarkable temperaments, qualifying them as therapy dogs. There are numerous species of therapy and service dogs, and Sleeping Bear's Cavapoos are renowned for their proficiency in multiple therapy dog disciplines. This demonstrates their disposition and obedience genuinely.
When selecting progeny, reputable Cavapoo breeders in Michigan always prioritize temperament and health. Without credibility, a breeder will only care about how many puppies they can produce and how much money they can make. Sleeping Bear Kennels opposes puppy mills and backyard breeding vehemently. All adult Cavapoos in the program must complete health and genetic tests before having a single litter of puppies. Additionally, the temperament of the parents is considered.
This specific breeding program prioritizes canines with diverse coat colors. Red Cavapoo puppies and red and white Cavapoo puppies are the most common hues. In Michigan, Cavapoo kittens have a limited range of coat colors. This breeder explains that temperament is more important to them than adding additional colors.
Cavapoo puppies for sale at Sleeping Bear Kennels in Michigan are on a waiting list. This is a good indication, as it indicates that puppies are not delivered without an established home. The current duration of the waiting list is five months, whereas, in the past, it was significantly shorter. A typical Cavapoo breeder in Michigan has an 18- to 24-month waiting list.
A completed application and a deposit are required for inclusion on the waiting list. Regardless of gender, their Cavapoo puppies for sale in Michigan are priced at $3,500. To reserve one of Sleeping Bear's offspring, a non-refundable $500 deposit is required.
Location: Kalamazoo, Michigan
Website: Sleeping Bear Kennels
Phone: (269) 998-5526
Email: [email protected]
Facebook Page: Sleeping Bear Kennels Facebook Page
---
Smooch My Pups
In Fairhaven, Michigan, Smooch My Pups is a modest Cavapoo and Cavachon breeder. Their website is not updated as frequently as their Facebook page, where most of their business is conducted. They indicate that text and Facebook messages are their preferred contact method and are extremely responsive to both.
All Cavapoo puppies in Michigan are born at home and continuously monitored for the first few weeks. This is to ensure that the Cavapoo infants are healthy and eating well. They are not a puppy mill but rather a small-scale amateur breeder. The proprietors are committed to the health and well-being of their program's adult dogs and the Cavapoo puppies.
The best method to obtain current information is to visit their Facebook page and peruse the posts. This page contains information about forthcoming litters and available Cavapoo puppies in Michigan. There are photographs of the growing litters and their progenitors.
Michigan Cavapoo puppies range in price from $3,500 to $5,000 based on gender, color, and size. The best way to secure a puppy from a future litter is to express interest via text and Facebook messages.
It is also useful to closely monitor the Facebook page for updates and determine when they can be contacted about upcoming litter. If you are not local to Fairhaven, Michigan and cannot drive there, you can arrange shipment, but it will add approximately $600 to the price of one of their Cavapoo puppies.
Location: Fairhaven, Michigan
Website: Smooch My Puppies
Email: [email protected]
Phone: (810) 614-5493
Facebook Page: Smooch My Pups Facebook Page
---
The Family Puppy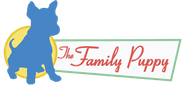 This family-run breeding facility was established in 1988. It is among the earliest breeding grounds, and quality is assured. They have examined sires and dams to ensure they are devoid of inherited diseases.
As the Cavapoo puppies in Michigan continue to develop, they are thoroughly vaccinated and dewormed by a veterinarian on staff. Therefore, purchasers receive a complimentary 30-day vet visit should their Cavapoo become ill. In addition, they provide a 2-year warranty if Cavapoo puppies in Michigan develop inherited health defects.
The canines will be pre-trained in fundamental commands and housebreaking. In addition, they offer a personal consultant who will help you take the best possible care of the canines. As a result of early exposure to various sounds and environments, the canines have an exceptional temperament.
Thus, you will receive a completely vaccinated Cavapoo, dog food samples, and chew toys for your dog's amusement. Join the hundreds of families who have obtained superior-quality Cavapoos from this breeder.
Location: Novi, Michigan
Website: The Family Puppy
Phone: (248) 880-4997
---
Short History of the Cavapoo Breed
The Cavapoo breed originated in the United States during the 1950s and gained recognition as a designer breed by the American Canine Hybrid Club (ACHC) in the late 1990s. The goal was to create a companion dog with the loving nature of the Cavalier King Charles Spaniel and the intelligence and low-shedding qualities of the Poodle. The result was a charming and adaptable breed that quickly captured the hearts of dog enthusiasts worldwide.
Tips When Choosing a Cavapoo Breeder?
Finding a reputable Cavapoo breeder is crucial to ensure you bring home a healthy and well-socialized puppy. Here are some essential factors to consider when selecting a Cavapoo breeder in Michigan:
Health Testing and Guarantee
A responsible breeder will prioritize the health of their puppies. They should conduct health screenings for the parent dogs to rule out any genetic diseases or health conditions common in the breed. Additionally, a reputable breeder will offer a health guarantee for their puppies, ensuring their well-being after they leave the breeder's care.
Breeding Standards and Practices
Ask the breeder about their breeding standards and practices. They should follow ethical breeding practices and adhere to breed standards set by reputable kennel clubs. Responsible breeders will be transparent about the parent dogs' pedigrees, health records, and certifications.
Socialization and Early Training
Puppies go through critical developmental stages; proper socialization is essential to their well-being. A reputable Cavapoo breeder will expose their puppies to various stimuli, such as different environments, sounds, and experiences, to help them become well-rounded and confident adults.
Client References and Reviews
Don't hesitate to ask the breeder for client references or look for reviews online. Hearing from previous customers will give you valuable insights into the breeder's reputation, the quality of their puppies, and the overall experience of working with them.
How Much Does a Cavapoo Cost?
While Cavapoos are undeniably wonderful companions, it's important to be aware of their financial commitment. The cost of a Cavapoo can vary depending on factors such as breeder reputation, lineage, coat color, and demand. On average, you can expect to invest between $1500 to $3500 for a Cavapoo puppy from a reputable breeder.
In addition to the initial purchase price, you should consider ongoing expenses such as food, grooming, veterinary care, training, and pet insurance. Being financially prepared to provide your Cavapoo with a comfortable and healthy life is essential.
Conclusion
Cavapoos have won the hearts of dog enthusiasts worldwide, and Michigan residents have the opportunity to find their perfect Cavapoo companion locally. By considering the outlined factors when choosing a Cavapoo breeder and understanding the costs involved, you can make an informed decision and welcome a loyal and loving Cavapoo into your home.
Cavapoo Breeders In Other Places
Australia based Cavoodle breeders
Image Credits:
https://unsplash.com/photos/Y_sN72waiPs