If you're considering adding a furry friend to your family in the state of Washington, the Cavapoo breed might be just what you're looking for. Cavapoos are a popular designer dog breed that combines the intelligence and low-shedding qualities of the Poodle with the affectionate and friendly nature of the Cavalier King Charles Spaniel. In this article, we will delve into the world of Cavapoo breeders in Washington, providing valuable insights on finding a reputable breeder and bringing home a healthy and well-socialized Cavapoo.
List of Cavapoo Breeders in Washington
| | | | | |
| --- | --- | --- | --- | --- |
| Breeder | Location | Phone | Website | Email |
| Hill Peak Pups | Washington | (360) 837-2300 | http://ww.hillpeakpups.com/ | [email protected] |
| Northwest Doodle Dogs | Arlington, Washington | (360) 631-1232 | https://northwestdoodledogs.com/ | [email protected] |
| Northwest Doodle Dogs | Northeast Washington | (509) 722-6008 | https://pinewoodcavapoos.com/ | [email protected] |
| Howdee Kennels | Lynden, Washington | (360) 354-5419 | https://howdeekennel.com/ | [email protected] |
| My Cavapoos | Colbert, Washington | (509) 589-0818 | https://cavapoopuppiesplace.com/ | [email protected] |
Hill Peak Pups
Hill Peak Pups is a modest breeder run by a family in southwest Washington. They specialize in breeding Cavalier King Charles Spaniels and Cavapoos, so they have extensive breed-specific knowledge. The modest size of Hill Peak Pups guarantees that each puppy receives individualized care from birth until adoption. Every puppy is born and nurtured in the family home, is AKC-inspected and USDA-approved, and is AKC-inspected and USDA-approved. Living in the family residence exposes individuals of all ages to one another.
This early socialization is essential for developing a friendly and well-adjusted dog. Cavapoos cannot be registered with the AKC because they are a hybrid dog breed. However, Hill Peak Pups' Cavalier King Charles Spaniel and Poodle progenitors are registered as purebreds. Consequently, you will obtain registration documents for the parents of your puppy.
These documents ensure that these canines adhere to all breed standards and produce healthy offspring. In addition, all parent dogs undergo comprehensive annual health examinations to ensure their heart and eye health. To demonstrate their commitment to producing healthy canines, Hill Peak Puppies includes a written five-year health guarantee with every puppy. In addition to this assurance, your puppy will be microchipped before entering its everlasting home.
Location: Washington
Website: Hill Peak Pups
Email: [email protected]
Phone: (360) 837-2300
Facebook Page: Hill Peak Pups Facebook Page
---
Northwest Doodle Dogs
Northwest Doodle Dogs is an excellent choice if you reside in or around Seattle and seek a Cavapoo breeder. This small hobby breeder located 45 miles north of Seattle specializes in Cavapoos, Pompoos, and purebred Miniature Poodles. They pride themselves on offering their clients intelligent, healthy, and social canines. In addition to helping your dog develop a wonderful disposition, Northwest Doodle Dogs microchips and immunizes your puppy before you take it home. In addition, all canines are housebroken and crate-trained, making their transition to a new home much easier.
You must fill out an application to purchase a Cavapoo puppy from Northwest Doodle Dogs. This is available on their website. After reviewing and accepting your application, you will be emailed regarding the next steps. Northwest Doodle Dogs has a waiting list for offspring due to their superior quality. Be mindful of this when applying for your prospective Cavapoo. However, this should not deter you. These puppies are unquestionably worth the delay.
Location: Arlington, Washington
Website: Northwest Doodle Dogs
Email: [email protected]
Phone: (360) 631-1232
Facebook Page: Northwest Doodle Dogs Facebook Page
---
Northwest Doodle Dogs
On a small family property in northeast Washington, Pinewood Cavapoos specializes in breeding healthy and beautiful Cavapoos. Pinewood Cavapoos, which has over a decade of experience breeding Cavapoo puppies, ensures that each of their puppies is born and nurtured in their family home. This enables them to provide constant socialization and attentive care.
Early Neurological Stimulation (ENS) is administered to each infant at Pinewood Cavapoos. This involves exposing puppies to moderate stressors at a young age to produce the healthiest possible puppies. It has been demonstrated that ENS improves cardiovascular health, strengthens the immune system, and increases stress tolerance. In addition, every puppy from Pinewood Cavapoos is vaccinated, dewormed, and examined by a veterinarian before being placed in its everlasting home.
All parent dogs undertake genetic testing and health examinations to prevent transmitting inherited diseases to their puppies. Pinewood Cavapoos is the place to go if you are searching for a well-adjusted and healthy Cavapoo puppy from a breeder that specializes in the breed. Contact them immediately to begin preparing for the arrival of your new companion.
Location: Northeast Washington
Website: Pinewood Cavapoos
Email: [email protected]
Phone: (509) 722-6008
Facebook Page: Northwest Doodle Dogs Facebook Page
---
Howdee Kennels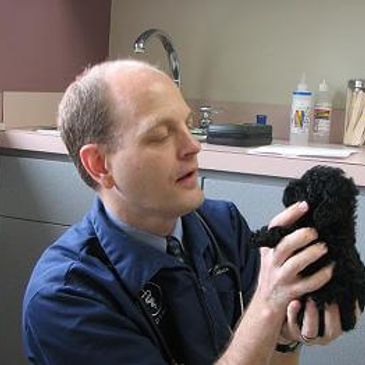 Howdee Kennels is a great location for a charming Cavapoo in Washington. In the town of Lynden, just one mile from the Canadian border, Howdee Kennels is renowned for breeding Cavapoo puppies with exceptional temperament, attractiveness, health, and overall lovability. When adopting a puppy from Howdee Kennels, a two-year genetic health guarantee is provided.
In addition to this guarantee, your puppy will have received up-to-date vaccinations, deworming, and a comprehensive veterinarian examination. They take great pride in providing their consumers with healthy, long-living dogs. Due to the outstanding reputation of Howdee Kennels, most puppies are claimed before they are born.
You must therefore contact Howdee Kennels directly if you wish to adopt one of these stunning Cavapoos. This will enable you to be added to a reserve list for future puppies. However, while waiting, you can peruse their website and social media for numerous images of parent canines and past puppies. This will give you a decent idea of what to expect regarding the appearance of your puppy.
Location: Lynden, Washington
Website: Howdee Kennels
Email: [email protected]
Phone: (360) 354-5419
Facebook Page: Howdee Kennels Facebook Page
---
My Cavapoos
At My Cavapoos, the priority is to provide each client with a well-rounded pup. My Cavapoos' Cavapoos are renowned for their superior health and attractive appearances. In addition, they are known for being the children of exemplary parents. Purebred Poodles and Cavalier King Charles Spaniels are used as parents. My Cavapoos takes great care to ensure that these canines meet breed standards for size, color, and conformation, resulting in Cavapoo puppies with ideal size, color, and structure.
Before breeding, each parent dog is subjected to several health examinations to ensure good health. These health exams also prevent the transmission of genetic diseases to puppies. Additionally, all My Cavapoos puppies are born in the family residence, where they are socialized from an early age. Therefore, when you receive your dog, it will be somewhat accustomed to interacting with humans, making subsequent socialization simpler.
If a Cavapoo from My Cavapoos appeals to you, contact them immediately. Once you have requested a puppy, My Cavapoos will send you a series of queries to ensure you are prepared to care for one of these adorable animals. Once you have responded to these queries, a deposit will be required, and your name will be added to the waiting list. Therefore, if you are interested in one of these beautiful canines, you should begin immediately.
Location: Colbert, Washington
Website: My Cavapoos
Email: [email protected]
Phone: (509) 589-0818
Facebook Page: My Cavapoos Facebook Page
---
Short History of the Cavapoo Breed
The Cavapoo breed originated in the United States during the 1950s to create a small companion dog with hypoallergenic qualities. Breeders crossed Poodles with Cavalier King Charles Spaniels to achieve the desired traits. The result was a charming and intelligent hybrid breed known as the Cavapoo. Since then, Cavapoos have gained popularity worldwide for their friendly nature and low-shedding coats, making them an ideal choice for families and individuals with allergies.
Tips When Choosing a Cavapoo Breeder
Finding a reputable Cavapoo breeder is crucial to ensure you bring home a healthy and well-bred puppy. Here are some essential tips to consider when selecting a Cavapoo breeder in Washington:
Research: Start by researching different breeders in your area. Look for breeders with a positive reputation, experience with Cavapoos, and a commitment to the breed's health and well-being.
Visit the Breeder: Schedule a visit to the breeder's facility to see firsthand how they raise their puppies. Pay attention to the dogs' cleanliness, living conditions, and overall welfare.
Health Testing: Inquire about the health testing performed on the parent dogs. Reputable breeders conduct tests for genetic disorders common in Cavapoos, such as hip dysplasia and certain eye conditions.
Socialization and Training: A responsible breeder will ensure that their puppies are well-socialized from an early age. Ask about the socialization and training practices the breeder uses to ensure you bring home a well-adjusted and confident puppy.
Health Guarantee: A reputable breeder will provide a health guarantee for their puppies, assuring you that they have taken appropriate measures to breed healthy dogs.
Conclusion
Cavapoos are wonderful companions for individuals and families in Washington. Their friendly and intelligent nature and low-shedding coats make them a popular choice among dog lovers. Following the tips above, you can find a reputable Cavapoo breeder in Washington and bring home a healthy and well-socialized puppy. Responsible ownership involves providing love, care, and attention throughout your Cavapoo's life, ensuring a strong bond and a lifetime of happiness together.
Cavapoo Breeders In Other Places
Australia based Cavoodle breeders
Image Credits:
https://unsplash.com/photos/44KS4XMYhbs