Cavapoos are an adorable and popular crossbreed between a Cavalier King Charles Spaniel and a Poodle. They are known for their friendly nature, intelligence, and low-shedding coats, making them a great choice for families and individuals with allergies. If you're interested in bringing a Cavapoo into your home, this article will guide you through some of the top Cavapoo breeders in Georgia.
List of Cavapoo Breeders in Georgia
| | | | | |
| --- | --- | --- | --- | --- |
| Breeder | Location | Phone | Website | Email |
| Absolutely Elegant Kennels | Danielsville, Georgia | (706) 621-0172 | http://www.aekennels.com/ | [email protected] |
| Ayers Pampered Pets | Hull, Georgia  | (706) 353-7222 | https://ayerspamperedpets.net/ | [email protected] |
Absolutely Elegant Kennels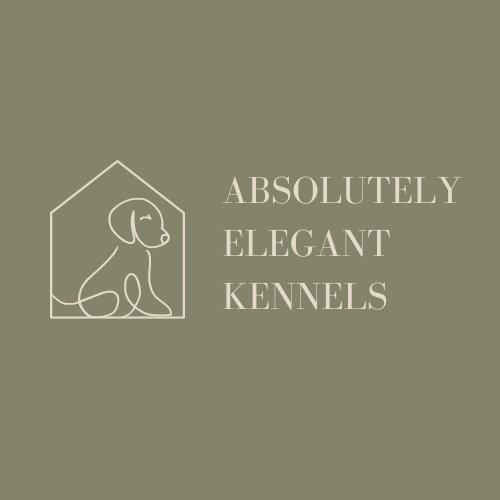 Absolutely Elegant Kennels is a modest kennel located in the Georgia foothills of the Blue Ridge Mountains. They specialize in breeding healthy, structurally sound, joyful, exquisite Cavapoo and Cavachon puppies.
On the 150-acre property, their parent dogs reside as pets and interact with the breeder's two young sons. The Caapoo breeder describes their mother and father dogs as intelligent, affectionate dogs who enjoy swimming, cuddling on the sofa, and running outside. This character is transmitted to their offspring.
Before bringing in a new parent dog, Absolutely Elegant Kennels thoroughly examines the animal's health and genetics. The dog is accepted into the kennel's breeding programme if it passes tests including Pawprint genetics, OFA/CERF, patella, and other checks.
If you look at their previous litter pictures and client reviews, you will note that their Cavapoo puppies in Georgia have tight curls and the Cavalier's beautiful markings. Numerous previous clients have remarked that their Cavapoos have a pleasant disposition and quickly adapt to their new environments.
Absolutely Elegant Kennels only releases their Cavapoos after they have received three vet examinations, age-appropriate vaccinations, and deworming. This also means your puppy may not be ready to come home at eight weeks if they are not fully developed.
The same rules apply if you intend to ship your new Cavapoo puppy by air. The kennel will advise you on the optimal time to ship Cavapoos by air based on when the puppies are sufficiently robust to endure the flight. You can anticipate your new Cavapoo infant to have a microchip, a health certificate, and a two-year health guarantee.
Location: Danielsville, Georgia
Website: Absolutely Elegant Kennels
Phone: (706) 621-0172
Email: [email protected]
---
Ayers Pampered Pets
Ayers Pampered Pets has been in the breeding industry for over three decades. They focus their business on dog care and breeding Cavapoos of superior quality. They trace progenitor dog lineages on their property for up to four generations.
Ayers Pampered Pets maintains all its parent canines on the premises and has no guardian program. This Georgia Cavapoo breeder conducts temperament testing and therapy to ensure a well-rounded, intelligent, trainable, and adaptable dog.
Their parent canines undergo annual examinations and regular health scans to ensure their puppies are healthy. Before breeding, potential parents will be subjected to extensive health screenings to ensure they are an excellent match for future puppies. Among the tests that canines undergo are OFA, PRCD, PRA, and temperament testing. This guarantees that you will receive a healthy Cavapoo infant in Georgia.
A Cavapoo puppy comes with a 24-month health guarantee, a health record, temperament testing, door-training, and microchipping, among other features. They are one of Georgia's most reputable Cavapoo breeders.
Location: Hull, Georgia
Website: Ayers Pampered Pets Georgia
Phone: (706) 353-7222
Email: [email protected]
---
Short History of the Cavapoo Breed
The Cavapoo breed originated in the late 1990s in Australia, where breeders aimed to create a companion dog with a hypoallergenic coat and friendly temperament. The goal was to combine the best traits of the Cavalier King Charles Spaniel and the Poodle. The result was the Cavapoo, a breed quickly gaining popularity for its desirable qualities. Today, Cavapoos are recognized by various kennel clubs and are sought after by dog lovers worldwide.
Tips When Choosing a Cavapoo Breeder
When choosing a Cavapoo breeder, it's crucial to ensure that you find a reputable and responsible one. Here are some tips to help you in the process:
Research: Conduct thorough research on different breeders. Read reviews, visit their websites, and gather information about their breeding practices, reputation, and customer feedback.
Health Testing: Reputable breeders prioritize the health of their puppies. Please inquire about the health testing they perform on their breeding dogs to screen for genetic diseases and other health conditions.
Environment and Socialization: A good breeder ensures their puppies are raised clean and nurturing. They provide proper socialization opportunities, exposing the puppies to sights, sounds, and experiences.
Communication and Support: A reliable breeder will be open to answering your questions, provide guidance, and offer support even after you bring your Cavapoo puppy home.
Visit the Breeder: Whenever possible, arrange a visit to the breeder's facility. This lets you see the living conditions, meet the parent dogs, and interact with the puppies firsthand.
Contract and Health Guarantee: A reputable breeder will provide a contract that outlines the terms of the sale and may offer a health guarantee for the puppy.
Remember, responsible breeders prioritize the well-being of their dogs and strive to produce healthy, well-socialized puppies.
How Much Does a Cavapoo Cost?
The cost of a Cavapoo can vary depending on several factors, including the breeder's reputation, the parent's lineage, location, and the puppy's characteristics. On average, the price for a Cavapoo puppy can range from $1,500 to $4,000. It's important to note that purchasing a Cavapoo is a long-term investment, and the initial cost is just one aspect to consider. Ongoing expenses like food, grooming, veterinary care, and training should also be factored into the overall cost of owning a Cavapoo.
Conclusion
If you're in Georgia and looking for a Cavapoo puppy, there are several reputable breeders to consider. By choosing a breeder who prioritizes the health and well-being of their dogs, you can find a loving and well-socialized Cavapoo companion. Take the time to research and visit different breeders, ensuring they meet your criteria for responsible breeding practices. With a Cavapoo from a trusted breeder, you can look forward to years of joy and companionship with your new furry friend.
Cavapoo Breeders In Other Places
Australia based Cavoodle breeders
Image Credits:
https://unsplash.com/photos/P9p2MJLMqlo