If you're considering bringing a new furry friend into your family, Cavapoos are an excellent choice. These adorable and affectionate crossbreeds mix Cavalier King Charles Spaniels and Poodles. In this article, we will explore some top Cavapoo breeders in Indiana, provide tips on choosing a reputable Cavapoo breeder in Indiana, and give you an idea of their cost. So, let's jump right in!
List of Cavapoo Breeders in Indiana
| | | | | |
| --- | --- | --- | --- | --- |
| Breeder | Location | Phone | Website | Email |
| Blossom Cavapoo Puppies | Fort Wayne, Indiana | (740) 260-8214 | https://blossompuppies.com/ | [email protected] |
| My Joy Cavapoos | Bloomington, Indiana | (812) 361-7877 | http://cavapoopuppies.com/ | [email protected] |
| Aly's Happy Dogs | Claypool, Indiana | (574) 549-7650 | https://www.alyshappydogs.com/ | [email protected] |
| Puppies By Design | Bluffton, Indiana | (260) 301-4455 | https://puppiesbydesignonline.com/ | [email protected] |
Blossom Cavapoo Puppies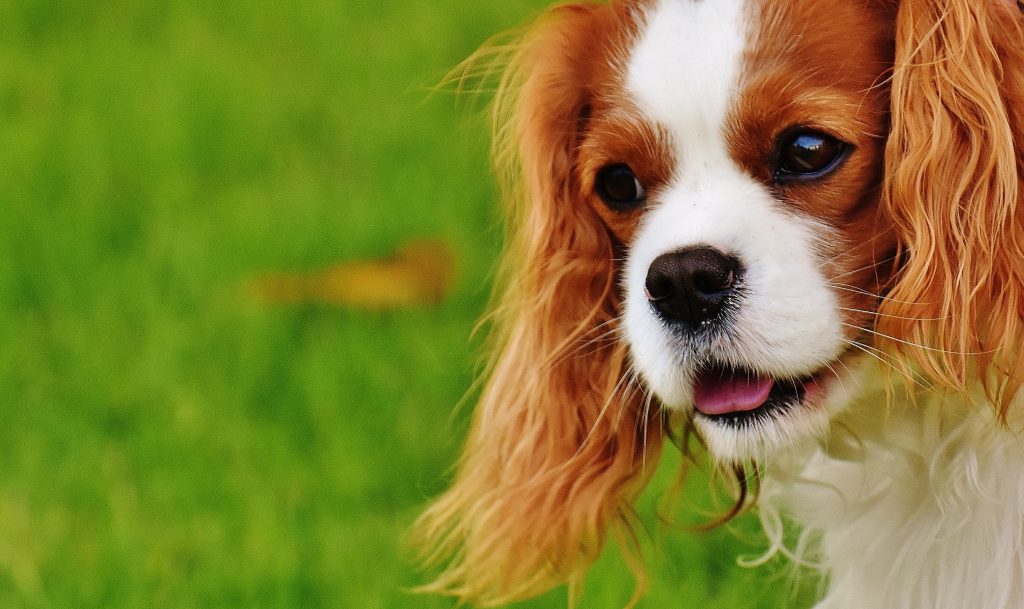 Blossom Cavapoo Puppies is a sizable breeding facility in Fort Wayne, Indiana. Debbie Kaufman is the owner but does not do everything alone. Her husband also assists, and their four young children continually engage in the dog breeding operation.
Although Cavapoos are on the roster for spring litter, they are not the only breed of dog they have. There are numerous purebred and designer dog hybrids. She does not always have puppies for sale, and she rotates the females and the various breeds so that they have vacations between litters.
This is essential information for anyone interested in purchasing a Cavapoo from Blossom Puppies. There may be a lengthy wait before you can acquire one of their Cavapoo puppies for sale in Indiana. However, when there is a lengthy delay, it is frequently worthwhile. There is a guarantee that the offspring are socialized and healthy. Additionally, there is a health guarantee for potential genetic issues.
Since the Blossom Puppies website is relatively new, there will be updates. However, prospective parties may view the parents and available puppies, if any.
If no Cavapoo puppies are available, you may contact the breeder for more information and instructions on how to be placed on a waiting list. Therefore, you must be within driving distance or be able to fly to Indiana to collect your puppy.
Location: Fort Wayne, Indiana
Website: Blossom Cavapoo Puppies
Phone: (740) 260-8214
Email: [email protected]
---
My Joy Cavapoos
My Joy Cavapoos is a modest Bloomington, Indiana-based breeding operation. Currently, there are only four females in the reproduction program. Each animal is a Cavalier King Charles Spaniel. They own the male Poodles in the program, but the website has no images.
Due to the limited number of females in the program, litters are not always available. If you want a My Joy Cavapoo, you must be on the waiting list or another notification list for upcoming litters.
You can find the most up-to-date information on their current Cavapoo puppies in Indiana on their active Facebook page. Additionally, you can view images of prior puppies. My Joy Cavapoos does not transport any of their puppies out of concern for their safety. You must either take it up in Indiana or make travel arrangements.
However, if you are prepared to fly to Bloomington, Indiana, to pick up your puppy and are not within driving distance, you can still purchase one of these healthy, socialized, and well-adjusted puppies.
Email is the optimal mode of contact with this breeder. There is a phone number and Facebook Messenger, but email is the best method to contact them. They request that you email your contact information and an expression of interest.
This Cavapoo breeder in Indiana will contact you about impending availability and litter. We can discuss the deposit and purchase price if you are still interested in the Cavapoo infant. Numerous canines are priced differently based on color and gender.
Location: Bloomington, Indiana
Website: My Joy Cavapoo Puppies
Phone: (812) 361-7877
Email: [email protected]
Facebook Page: My Joy Cavapoos Facebook Page
---
Aly's Happy Dogs
Aly's Happy Dogs has a fantastic backstory. This is the direct result of a family enterprise. Her ancestors have operated a kennel and dog breeding facility named Nichols Happy Dog Kennel for many years. Aly was raised assisting with the business and caring for the pets. This became her passion, and she eventually partnered with her grandmother to establish Aly's Happy Dogs.
Due to their partnership, they can offer a variety of dog species, including Cavapoos. All of these canines are well-cared for and considered family members. Cavapoo kittens are among the most popular breeds, and they reproduce frequently.
Cavapoo puppies are available for sale in Indiana but are selling quickly. If you want to bring one of these adorable canines home, contact them immediately.
Adults of various varieties are occasionally available for adoption, so they don't only have puppies. Typically, these parents are prepared to retire to their everlasting family.
Once you have decided which puppy or adult dog you would like to adopt, please get in touch with Aly at the phone number or email address indicated below. They will then discuss the procedure and the deposit.
All of their Cavapoo puppies in Indiana come with a limited health guarantee. The puppy must visit the veterinarian within three days of purchase for this to be honored. We believe this is one of Indiana's most reputable Cavapoo breeders.
Location: Claypool, Indiana
Website: Aly's Happy Dogs
Phone: (574) 549-7650
Email: [email protected]
Facebook Page: Aly's Happy Dogs Facebook Page
---
Puppies By Design
Puppies by Design is a significant family- and community-based breeding operation. Sam and his wife, Connie, have expanded their business to the point where they have hired a staff and puppy huggers to ensure that all of their Cavapoo puppies and adults receive the same care and attention as if they were family members. One of their sons and his wife are administrators at Puppies by Design and have devoted a substantial portion of their lives to this endeavor.
Multiple dog varieties are available. Many are purebreds, while others, such as the Cavapoo, are designer hybrids. This is one of the most popular dog species sold by the company.
No Cavapoos puppies are for sale in Indiana, but the spring litters will arrive shortly. A one-year health guarantee, health records, and a puppy starter bundle accompany every puppy. Before going home, they will have received their initial vaccinations and deworming.
There is no indication on the website as to whether or not they ship their puppies, but they have puppies throughout the United States. Even if they don't ship and you're not close enough to drive, you can still fly to pick up your animal. The waiting lists for their Cavapoos puppies are currently full; however, you should call for information on how to be added when it becomes available.
Location: Bluffton, Indiana
Website: Puppies By Design
Phone: (260) 301-4455
Email: [email protected]
---
Do Cavapoo Make Good Pets?
Cavapoos are renowned for being fantastic companions and family pets. Their loving and affectionate nature makes them ideal for households of all sizes, including families with children and seniors looking for a furry companion. These small dogs are known for forming strong bonds with their owners, making them excellent emotional support animals. Additionally, Cavapoos are generally easy to train due to their high intelligence and thrive on positive reinforcement and interactive play.
Short History of the Cavapoo Breed
The Cavapoo, also known as a Cavoodle, is a crossbreed that originated in Australia during the late 1990s. The aim was to create a hypoallergenic and people-friendly dog with the desirable traits of the Cavalier King Charles Spaniel and the Poodle. As a result, Cavapoos inherited the Poodle's hypoallergenic coat and intelligence, along with the gentle and affectionate demeanor of the Cavalier King Charles Spaniel. Over time, their popularity grew exponentially, and they quickly found their way into the hearts and homes of dog enthusiasts worldwide.
Tips When Choosing a Cavapoo Breeder
Finding a reputable Cavapoo breeder is crucial to ensure that you bring home a healthy and well-socialized puppy. Here are some essential tips to consider when selecting a Cavapoo breeder:
Research and References
Start by conducting thorough research on various Cavapoo breeders in Indiana. Look for online reviews, testimonials, and recommendations from previous buyers. Reputable breeders will have a strong online presence and be associated with recognized kennel clubs.
Health Screening
Ensure that the breeder conducts comprehensive health screenings for their breeding dogs. Reputable breeders prioritize the health and well-being of their puppies and will provide documentation of health checks and vaccinations.
Visiting the Breeder
Arrange a visit to the breeder's facility if possible. This will allow you to see the living conditions of the puppies and their parents, giving you a sense of how well they are cared for.
Meeting the Puppies
Interacting with the puppies can help you gauge their temperament and socialization levels. A responsible breeder will allow you to spend time with the puppies and observe their behavior.
Contract and Guarantee
Obtain a written contract from the breeder, including health guarantees and return policies. A trustworthy breeder stands by the health of their puppies and will offer assistance if any health issues arise.
Conclusion
Cavapoos make exceptional pets due to their loving nature, intelligence, and adaptability. As a hybrid breed, they bring together the best qualities of Cavalier King Charles Spaniels and Poodles, making them ideal companions for individuals and families. When searching for a Cavapoo breeder in Indiana, prioritize research, health screenings, and personal visits to ensure you bring home a happy and healthy puppy.
Cavapoo Breeders In Other Places
Australia based Cavoodle breeders
Image Credits:
https://unsplash.com/photos/h3FNv_7CzcU