A Labrador Retriever might be a perfect choice if you're looking for a loyal and friendly companion. However, finding a reputable breeder who can provide you with a healthy and well-socialized puppy can be daunting. In this article, we'll take a closer look at the best Labrador breeders in Queensland and provide some tips on choosing the right one for you.
List of Labrador Breeders in Queensland
| | | | | |
| --- | --- | --- | --- | --- |
| Breeder | Location | Phone | Website | Email |
| Adoralab | Ipswich, Queensland | (041) 394-5495 | http://www.labbzy.com/ | [email protected] |
| Labraddell | Tamborine Queensland | (040) 922-7674 | https://labraddell.com/ | [email protected] |
| Mikelli | Monto, Queensland | (042) 866-7157 | http://www.mikellilabs.com/ | [email protected] |
| Southbank | South Maclean, Queensland | (045) 806-5174 | http://www.southbanklabradors.com/ | [email protected] |
| Wintoppi | Gympie Area, Queensland | (074) 168-7225 | http://www.wintoppi.com/ | [email protected] |
| Sarshai | Samford Queensland | (073) 289-4859 | http://www.sarshailabs.com/ | [email protected] |
| Miandor | Ipswich Region, Queensland | N/A | http://miandorlabs.weebly.com/ | [email protected] |
Adoralab
Labradors are selectively bred to exemplify the breed's traits, including exhibition, obedience, slip-resistant retrieval, and companionship. Our objective is to produce canines that possess physical soundness and the appropriate temperament to assist individuals in enhancing their quality of life.
As noted on our website, many of our Labradors have served as support animals for individuals who use wheelchairs. Our breeding stock undergoes thorough hip and elbow evaluations, and they have received comprehensive eye and DNA testing for PRA, EIC, and other genetic disorders. We limit our breeding to one or two liters annually and encourage all interested parties to contact us for more information.
Name of Owner: Tom Fawcett
Location: Ipswich, Queensland
Phone: (041) 394-5495
Email: [email protected]
Website: Adoralab
---
Labraddell
At Labraddell Labradors, our goal is to produce exceptional family pets that possess not only beauty but also sound health and temperament. Our breeding program is designed to maximize trainability and create a sensible and reliable companion for our customers. Our breeding stock undergoes thorough health evaluations for hip and elbow dysplasia, and we ensure that their eyes are certified annually.
Name of Owner: Wilhelm Chang
Location: Tamborine Queensland
Phone: (040) 922-7674
Email: [email protected]
Website: Labraddell
---
Mikelli Labradors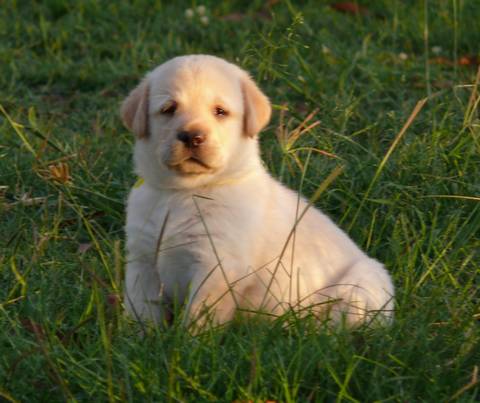 Mikelli Labradors, a canine breeding enterprise, was founded in 1997 and is nestled in Monto, located in Central Queensland. Our dedication to producing exceptional black, yellow, and chocolate labradors, ideal for various purposes such as work, exhibition, or mere domestic companionship, is unwavering. To ensure their health, all of our dogs undergo a comprehensive medical examination before mating. Their hips and elbows are subjected to X-ray examination, while their eyes are genetically tested for Progressive Retinal Atrophy (PRA) and annually examined for ACES clearance.
Name of Owner: Sue Fisher
Location: Monto, Queensland
Phone: (042) 866-7157
Email: [email protected]
Website: Mikelli
---
Southbank Labrador Retrievers
Since 1980, Southbank Labrador Retrievers have established a renowned reputation for their distinctiveness in breed type, excellence, and personality. We collaborate with Guy Spagnolo's Driftway Labrador kennels and produce a maximum of two meticulously designed litters annually. In particular, we find pleasure in conversing with those unfamiliar with the breed and warmly welcome novices to reach out to us with their inquiries and curiosities. You have our assurance that all correspondence will be kept in complete confidence.
Name of Owner: Mark & Bronwyn Sheppard
Location: South Maclean, Queensland
Phone: (045) 806-5174
Email: [email protected]
Website: Southbank Labrador Retrievers
---
Wintoppi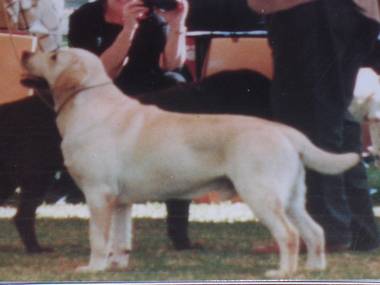 We cordially invite you to visit our website regularly as we update it frequently with new photographs and information. Our canines hold an important place in our lives, and we can bask in the spacious outdoors and inhale the crisp air while residing in the rural outskirts of Brisbane.
Although our breeding activity is infrequent, we take great pleasure in showcasing our dogs frequently. We take tremendous pride in their accomplishments as they consistently emerge victorious in the show ring at the All Breeds and Specialty level. In fact, with three generations of Best in Show Championship Specialty Winners, our dogs' abilities to climb to the pinnacle of success have been proven time and time again.
Our extensive experience in dog breeding and exhibiting spans over four decades, and we have achieved great success along the way. Rather than adhering to current trends, we strive to produce an all-encompassing package. Our puppies are reared in a domestic environment, surrounded by children, adults, and other animals, resulting in well-socialized and well-rounded companions ideal for family life.
Name of Owner: Gail Reilly
Location: Gympie Area, Queensland
Phone: (074) 168-7225
Email: [email protected]
Website: Wintoppi
---
Sarshai
Sarshai Labradors are bred for quality, type, soundness, and temperament. All of our breeding stock undergo hip and elbow scoring and DNA testing. We breed Labradors in all three colors: yellow, black, and chocolate.
While we exhibit our Labradors in conformation shows, our true passion lies in trialing them in tracking, tracking, and searching. Since starting tracking in 2011, we have produced four tracking champions and a grand track and search champion, with two more on their way in track and search. One of our Labradors was starting and earned her first TD title.
We are incredibly proud of our Labradors and the achievements they have made. Our puppies are raised in a home environment, which makes the transition to their new homes more accessible. Our dogs are beloved family pets; we ensure they receive the love and care they deserve.
Name of Owner: Carmel Vierow
Location: Samford Queensland
Phone: (073) 289-4859
Email: [email protected]
Website: Sarshai
---
Miandor
Miandor Labrador Retrievers is a small kennel that prioritizes the well-being of our Labs as much as their role as show dogs. We specialize in conformation showing and take pride in exhibiting Labrador Retrievers of exceptional type and temperament. We occasionally have puppies available from litters that have been carefully planned. Our puppies receive special attention to ensure their health and socialization. We hold our puppies in high regard and only sell them to approved homes.
Our Labrador Retrievers are raised in a new country environment with plenty of space to run, play, and swim. Our breeding stock has undergone required testing to guard against hereditary ailments. We welcome inquiries regarding stud services and puppies. For a prompt response, please send us an email. We update our website regularly, so please visit us for the latest information on the availability of studs, puppies, and mature dogs.
Name of Owner: Michelle Anderson
Location: Ipswich Region, Queensland
Email: [email protected]
Website: Miandor
Facebook Page: Miandor Facebook Page
---
Tips When choosing a Labrador Breeder
When choosing a Labrador breeder, it's important to take your time and research to ensure that you are getting a healthy and well-socialized puppy. Here are some tips to help you make an informed decision:
Do your research.
Start by researching online and asking for recommendations from trusted sources such as friends, family, and local breed clubs. Look for breeders with a good reputation and who have been in the business for several years.
Visit the breeder's facilities.
Schedule a visit to the breeder's facilities to see where the puppies are raised and how they are cared for. Look for clean and well-maintained facilities and ensure the puppies are kept clean and healthy.
Meet the parents.
Ask to meet the litter's parents to get an idea of their temperament and behavior. A good breeder will happily show you the parents and answer any questions.
Check for health clearances.
Ensure the breeder provides health clearances for both the parents and the puppies. This includes screening for common genetic health issues such as hip dysplasia, elbow dysplasia, and eye disorders.
Ask about socialization.
Ask the breeder about their socialization practices and how they expose the puppies to different people, animals, and environments. A well-socialized puppy is likelier to grow up as a well-adjusted and confident adult.
Ask for references.
Ask the breeder for references from previous puppy buyers. Contact these references to get an idea of their experience with the breeder and the puppy.
Do Labradors Make Good Pets?
Yes, Labrador Retrievers make excellent pets for individuals and families alike. They are known for their loyalty, friendliness, and intelligence, making them great companions for people of all ages. Labradors are also versatile dogs, excelling in a variety of roles, including as family pets, service dogs, and hunting companions. They have a gentle temperament and are good with children, making them a popular choice for families. However, like any breed, Labradors require proper training and socialization to thrive. Labradors are an excellent choice for anyone looking for a loving and loyal companion.
Conclusion
If you're in the market for a Labrador Retriever in Queensland, it's essential to do your research and choose a reputable breeder. By considering factors such as health testing, socialization, and breeding standards, you can ensure that you get a healthy and well-adjusted puppy that will be a lifelong companion. We've provided a list of some of the top Labrador breeders in Queensland, but it's always a good idea to do your research. A Labrador Retriever can make an excellent pet and companion with proper care and attention for years.
Labrador Breeders
| | | | | |
| --- | --- | --- | --- | --- |
| Alberta | British Columbia | Nova Scotia | Ontario | Ottawa |
Canada based breeders
Image Credits:
https://depositphotos.com/46576523/stock-photo-sad-little-labrador-retriever-puppy.html