Labradors are among the most popular dog breeds due to their friendliness and loyalty. To acquire a Labrador puppy in California, you must locate a reputable breeder who places a premium on the health and happiness of their canines. This article will investigate the world of Labrador breeders in California and provide valuable insights and information to help you make an informed choice.
List of Labrador Breeders in California
| | | | | |
| --- | --- | --- | --- | --- |
| Breeder | Location | Phone | Website | Email |
| Quail Canyon Labs | North of Los Angeles, California | (661) 823-9412 | http://www.quailcanyonlabs.com/ | [email protected] |
| Castlecreek Labradors | Los Angeles, California | (818) 527-1515 | http://www.castlecreeklabradors.com/ | [email protected] |
| Kentfield Kennels | Sebastopol, California | (707) 787-5227 | http://www.kentfieldkennels.com/ | N/A |
| Hatz-Off-Labradors | East of Los Angeles, California | (​951) 505-1188​​ | https://hatz-off-labradors.com/ | [email protected] |
| Diamond P Labradors | East of San Francisco, California | (916) 775-0089 | http://diamondplabs.com/ | [email protected] |
Quail Canyon Labs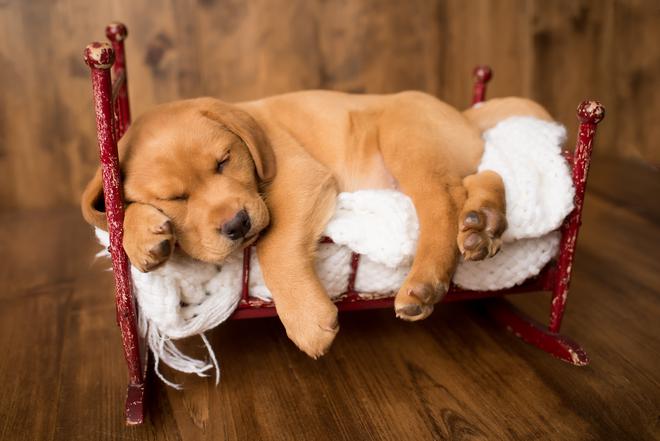 In Southern California, this is one of the most renowned Labrador breeders. Near Los Angeles, California, Quail Canyon Labs is renowned for breeding superior Labrador Retrievers. Because they are raised with affection and care, the Labrador Retriever dogs from these professional breeders have a stable and amicable temperament. Most of their Labrador offspring are the standard yellow or cream color, but they also breed with a black Labrador.
In addition, if you're looking for a Lab breeder for hunting and games, these puppies come highly recommended because their breeders raise dogs specifically for these purposes and train them to acclimate to family life. According to us, this California Labrador breeder is reputable.
Location: North of Los Angeles, California
Website: Quail Canyon Labs California
Phone: (661) 823-9412
Email: [email protected]
---
Castlecreek Labradors
In California, another reputable breeder is Castlecreek Labradors. A member of the American Kennel Club (AKC), this breeder specializes in stud service. Consequently, they collaborate with other professional breeders in California and nationwide. However, they also produce a few litters per year, and you can find black and tan Labrador Retriever puppies in their litters. This breeder is located near Los Angeles in Northridge, California.
This breeder's Labrador puppies are certified as healthy because they undergo routine health checks and examinations, which include tests for congenital heart disease, elbow dysplasia, and hip dysplasia. In addition, this breeder's stallion has won numerous awards, including the grand champion title. In addition to receiving a healthy Lab, you will also receive one with championship lineage.
Location: Los Angeles, California
Website: Castle Creek Labradors California
Phone: (818) 527-1515
Email: [email protected]
---
Kentfield Kennels
Here is yet another Sebastopol, California-based Labrador Retriever breeder of the highest caliber. This renowned breeder has been in business for over three decades and is one of California's earliest Labrador breeders. Online, they have many satisfied consumers, testimonials, and reviews. Dog training institutions, service dog organizations, and even individuals seeking superior Labrador retrievers purchase puppies from them.
You should contact this breeder if you live in or around Sebastopol or Northern California and want to purchase an intelligent and friendly Labrador. They perform usual health checks and send the puppies home with the most up-to-date medical treatment. Their dogs are renowned for being strong and very healthy.
Like other elite breeders, Kentfield Kennels does not raise their dogs outdoors. They consider themselves family members and prefer to socialize with them indoors. One of their beliefs is that Labrador offspring from a well-loved female dog are of higher quality than those from an unloved female dog.
This organization's foster dog breeding program is another reason to recommend them. This program allows interested families to retain one of their dogs as a foster dog, with the puppies from these dogs going to non-profit organizations. We appreciate their training and caring for canines destined for charitable organizations.
In addition to the services above, Labrador puppies from Kentfield Kennels are enthusiastic and eager to learn new tasks. Moreover, you must provide health insurance for your canines while in their care. This helps to demonstrate that you are financially capable of caring for the Labrador should something go awry.
Location: Sebastopol, California
Website: Kent Field Kennels California
Phone: (707) 787-5227
---
Hatz-Off-Labradors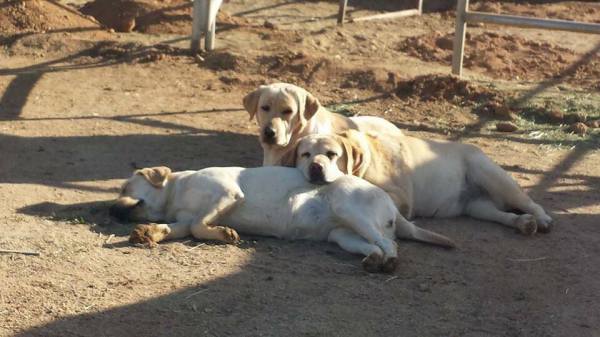 This Labrador breeding operation began more than two decades ago. This breeder produces friendly, well-socialized Labrador Retriever puppies with attractive coats. Due to the appropriate socialization, they receive at such a young age, they learn quickly and adapt well to new families. In addition, they are reared by hand and treated as family members. This suggests that they are reared with affection, care, and consideration.
Again, this California Labrador breeder offers stud services, and their canines are robust, healthy, and of the highest quality. If you wish to use their stud service, you must execute a puppy agreement before receiving this service.
The dogs bred by Hatz-Off-Labradors are robust and descended from a healthy ancestry. In addition, their canines were AKC-registered. Their Labradors are excellent sporting companions, and you can choose any color. They undergo routine health examinations and consume NuVet vitamins daily to ensure their well-being. Below is the contact information for one of Southern California's leading Labrador breeders.
Location: East of Los Angeles, California
Website: Hatz Off Labradors in California
Phone: (​951) 505-1188​​
Email: [email protected]
---
Diamond P Labradors
In California, Diamond P Labradors is another renowned Labrador breeder. This breeder trains family canines, search and rescue dogs, and therapy dogs. All Labrador puppies bred by this breeder are certified healthy because they endure routine veterinary examinations.
Again, Labrador Retrievers from Diamond P Labradors are trained to be exceptionally intelligent, which makes them suitable for hunting, sports, and even search-and-rescue missions. Due to their early socialization, they are equally stable and adaptable to any family or way of life. Importantly, this breeder's Labrador offspring are OFA and CERF certified.
Whether you require a Labrador Retriever for family companionship, bomb detection, narcotic detection, or diabetes detection, this breeder will provide a happy and healthy Lab puppy. When you visit their website, you will find numerous positive reviews and testimonials from satisfied customers and clients. They are a Labrador breeder located east of San Francisco in Northern California.
Location: East of San Francisco, California
Website: Diamond P Labradors California
Phone: (916) 775-0089
Email: [email protected]
---
Short History of the Labrador Breed
Labrador Retrievers is a popular and adaptable dog, originating in Newfoundland, Canada. They were bred as St. John's water canines and helped fishermen retrieve fish and pull nets. In the nineteenth century, British nobility took notice of their talents and introduced them to England. In 1903 the Labrador Retriever acquired recognition and became an esteemed breed with established standards. Labradors gained widespread acclaim in Europe and North America for their working abilities and friendly nature. Labradors excel in various duties today, including search and rescue and therapy. Their history illustrates their astonishing transformation from hardworking companions to beloved household pets.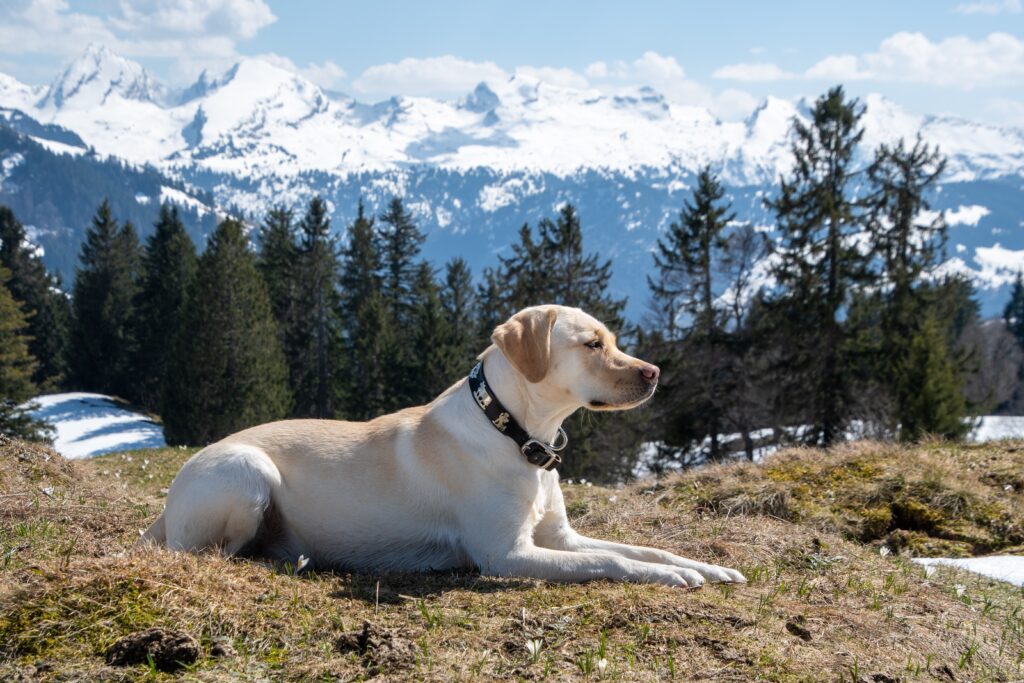 Conclusion
If you're looking for Labrador breeders in California, you should prioritize reputable breeders who adhere to high breeding ethics, health testing, and socialization practices. By finding a responsible breeder, you can be sure to bring home a healthy, well-adjusted Labrador puppy that will become a loved part of your family.
Labrador Breeders
| | | | | |
| --- | --- | --- | --- | --- |
| Alberta | British Columbia | Nova Scotia | Ontario | Ottawa |
Canada based breeders
Image Credits:
https://unsplash.com/photos/EVdxq5rsNF8