Labrador Retrievers are among the most popular dog breeds in the United States, renowned for their friendliness, intellect, and devotion. You're in luck if you're searching for a Labrador puppy in Texas. This article will assist you in locating reputable Labrador breeders in Texas and bringing a healthy, well-bred companion into your household.
List of Labrador Breeders in Texas
| | | | | |
| --- | --- | --- | --- | --- |
| Breeder | Location | Phone | Website | Email |
| Yellow Rose Labradors | Arlington, Texas | (817)929-0589 | http://yellowroselabradors.com/ | [email protected] |
| Hargrove Heaven Farm | Caddo Mills, Texas | N/A | https://hargroveheavenfarm.com/ | [email protected] |
| Red Oak Labrador Retriever | Hawley, Texas | (325) 823-2701 | https://redoaklabradorretrievers.com/ | [email protected] |
| Alder Creek Labradors | Athens, Texas | (903) 681-4262 | http://www.aldercreeklabradors.com/ | [email protected] |
| Crumpler Kennels | Canton, Texas | (903)567-4376 | http://www.crumplerkennels.com/ | [email protected] |
Yellow Rose Labradors
Yellow Rose Labradors is a reputable Labrador breeder in Arlington, Texas, close to the Dallas/Fort Worth metropolitan area. They breed Labradors of the English variety and are more concerned with conformation and temperament than with producing a fast buck. In addition to being companion dogs, their Labradors participate in dog shows and perform as hunting and retrieval dogs. Their Labradors have duties and perform the tasks for which they were bred.
Many of their Labrador breeding lines participate in AKC hunting competitions. Texas' Labrador Retrievers are champions who enjoy their work. The Labrador breeder offers both display and companion canines. Minor distinctions exist between a companion Labrador puppy and a show Labrador puppy. With a companion puppy, the AKC registration is limited, whereas the registration for show canines is complete.
Once breeding has been confirmed, a $300 deposit is required regardless of the breed. You must also complete a questionnaire to ensure you are a suitable match for a Yellow Rose Labrador puppy.
The return policy of this Texas Labrador breeder is one of our favorite features. If, for any reason, the new proprietors cannot retain the dog, regardless of age, the breeder will accept the dog back. This prevents the dog from ending up in a shelter or rescue organization.
Location: Arlington, Texas
Website: Yellow Rose Labrador
Email: [email protected]
Phone: (817)929-0589
Facebook Page: Yellow Rose Labrador Facebook Page
---
Hargrove Heaven Farm
As a modest family-owned breeder located east of Dallas in North Texas, Hargrove Heaven Farm has nearly every color of Labrador retriever imaginable. There are Labrador canines in Texas with silver, champagne, charcoal, black, yellow, chocolate, and fox red coats.
All Labrador Retriever puppies are socialized and raised with children for the best temperament imaginable. The breeders are also concerned with the health and well-being of the canines and puppies. Before they are allowed to participate in the reproduction program, all adult animals undergo genetic and other health screenings. This increases your likelihood of acquiring a healthy Labrador infant in Texas.
There is a waiting list if you are interested in a puppy from Hargrove Heaven. The price of their Labrador puppies for sale in Texas is $2,500 regardless of hue, and a deposit of $500 must be placed on the waiting list. They structure their waiting lists by race and gender. You can join the waiting list for a "Silver Coated" female or a "Red Fox Coated" male. The deposits cannot be refunded, but they can be transferred between litters if the item you are expecting is not in the litter in question.
They enjoy answering inquiries and anticipate hearing from interested parties. However, if it is evident that your lifestyle does not suit a Labrador Retriever, they reserve the right to refuse to sell you and your family a puppy.
Location: Caddo Mills, Texas
Website: Hargrove Heaven Farm
Email: [email protected]
Facebook Page: Hargrove Heaven Farm Facebook Page
---
Red Oak Labrador Retriever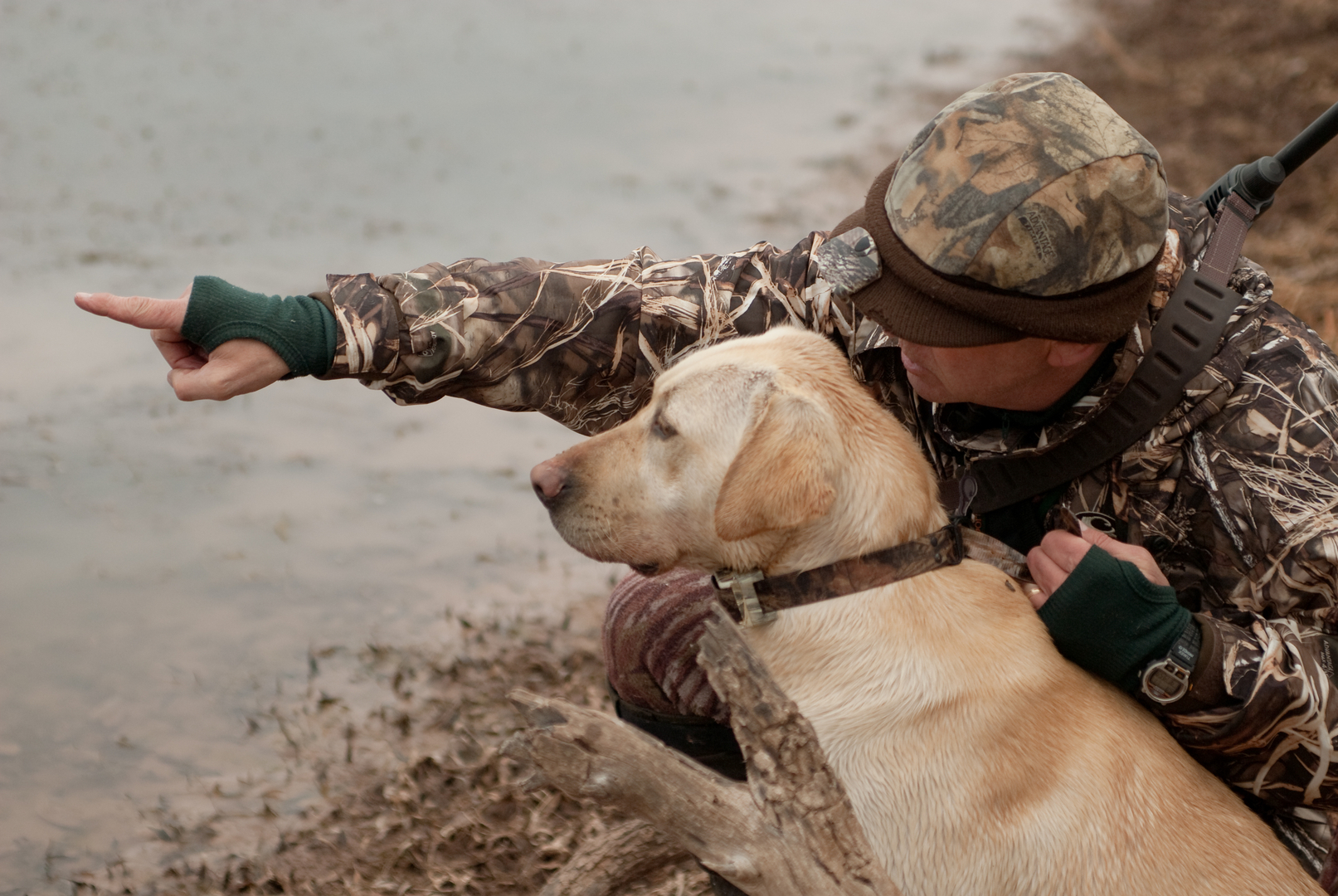 Red Oak Labradors is worth contacting as a small breeder in West Texas dedicated to advancing the breed while remaining true to confirmation, health, and temperament. These canines are trained for hunting and retrieving. All of their Labrador breeding dogs are regarded as family members and cherished throughout their lives.
With years of experience in dog breeding, this breeder is an expert who can answer any query. They were established in 1994 to share their passion for the Labrador dog breed with families seeking a new member. As their knowledge and affection grew, they decided in 2009 to incorporate champion lineages into the program.
Since then, the program has only improved, and they have become one of the most sought-after Labrador breeders in Texas. Each infant goes through a foundational training program to prepare for its new home. As a result of being assigned to a family, temperament is also improved. In Texas, they offer a limited guarantee on all of their Labrador puppies.
If you are interested in purchasing a Red Oak Labrador, the easiest way to do so is through the breeder's contact page. They will respond promptly to discuss what you are seeking and whether their program meets your needs.
Location: Hawley, Texas
Website: Red Oak Labrador Retrievers
Email: [email protected]
Phone: (325) 823-2701
Facebook Page: Red Oak Labrador Retrievers Facebook Page
---
Alder Creek Labradors
Alder Creek, a breeder of English-type Labrador Retrievers, is situated on 20 acres of land in Athens, Texas. These Labrador Retrievers have ample space to engage in their favorite activities, which include racing, playing, and retrieving. The majority of their dogs are housed in a kennel area that is spacious, well-kept, and close to the main residence.
They are a relatively modest breeding operation with only one non-retired male and a few non-retired females. They are trustworthy Labrador breeders in Texas, so they do not overbreed their females.
In Texas, the breeder offers a health guarantee on all Lab offspring. Before you commit to purchasing a puppy from Alder Creek, you can review the entire agreement on the website.
Location: Athens, Texas
Website: Alder Creek Labradors, Texas
Phone: (903) 681-4262
Email: [email protected]
Facebook Page: Alder Creek Labradors Texas Facebook Page
---
Crumpler Kennels
If you have ever heard of the largest trade days in the world being held in Canton, Texas, then you have heard of Crumpler Kennels. Dallas is only about an hour distant from Canton, Texas.
While the breeders want you to experience Canton, they do not sell their dogs on trade days, as their website states. They also prohibit First Monday consumers from viewing or purchasing the puppies. This is for the Labrador puppies' protection.
Crumpler Kennels is devoted to preserving health and breed standards while breeding canines with exceptional family temperaments. They do not view themselves as a prolific breeder. They self-identify as a hobby breeder, the smallest sort of reputable breeder. However, they have more breeding canines than most hobby breeders, but only a few litters per year to ensure the safety of their female Labradors. You should join their waiting list immediately if you want to purchase a puppy.
If space is available and you are interested in a particular litter, you can leave a deposit. Up to six puppies may have deposits made on them, while the remaining puppies will be placed on a waiting list. The required retainer is $300, payable via PayPal. There is no negotiation regarding their deposits. For the total price, customers may pay with cash or PayPal.
Location: Canton, Texas
Website: Crumpler Kennels Labradors
Email: [email protected]
Phone: (903)567-4376
Facebook Page: Crumpler Kennels Labradors Facebook Page
---
How Much Does a Labrador Cost?
Labrador Retrievers are a popular dog species, and the price of a Labrador can vary based on breeder, pedigree, geographic location, and demand. A Labrador puppy from a reputable breeder will average costs between $800 and $2,500.
The price of a Labrador can be affected by the breeder's reputation and the breeding program's quality. Puppies may be priced higher by reputable breeders who prioritize health testing, socialization, and responsible breeding practices. These breeders dedicate their time, energy, and resources to producing healthy, well-mannered Labradors.
Conclusion
You need a reputable breeder to get a healthy, well-bred Labrador in Texas. You can make an informed decision and provide a caring home for a Labrador puppy by conducting extensive research, visiting breeders' facilities, and evaluating their methods. Throughout the selection and adoption process, remember to prioritize the dog's health, temperament, and overall well-being.
Labrador Breeders
| | | | | |
| --- | --- | --- | --- | --- |
| Alberta | British Columbia | Nova Scotia | Ontario | Ottawa |
Canada based breeders
Image Credits:
https://unsplash.com/photos/LATYeZyw88c