If you're looking for a French Bulldog puppy, it's essential to do your research. Many breeders are out there, and not all of them are good. Before choosing one, ensure that the breeder has been breeding French Bulldogs for years and has references from happy customers. If you are in search of a French Bulldog in Brisbane, check out the below list of French Bulldog breeders in Brisbane:
List of French Bulldog Breeders in Brisbane
| | | | | |
| --- | --- | --- | --- | --- |
| Breeder | Location | Phone | Website | Email |
| Brindlelicus French Bulldogs | Brisbane | (042) 135-9861 | https://www.brindlelicus.com/ | [email protected] |
| Protectabull French Bulldogs | Brisbane | (040) 470-2423 | N/A | [email protected] |
| Zulubul French Bulldogs | Tallegalla, Brisbane | (041) 613-5490 | https://perfectpets.com.au/ | N/A |
Brindlelicus French Bulldogs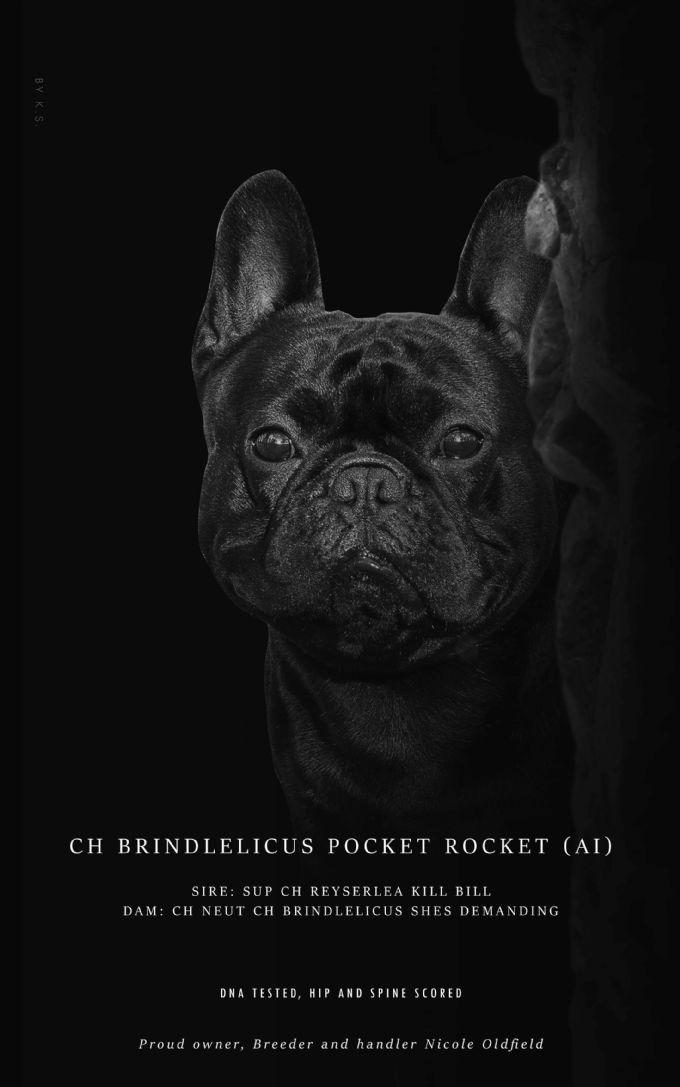 We are a modest breeder based in Brisbane's northern suburbs. We breed for temperaments, Health, soundness, and maintaining breed type. Puppies are on the way. They're prepared to depart by the end of February 2023. If you would like more information about this litter, please contact us using the information below. Our puppies are priced affordably and include the following:
Examined by a veterinarian at birth and six weeks of age
Microchipped at six weeks of age
Immunized against parvovirus (C3)
Location: Brisbane
Phone: (042) 135-9861
Email: [email protected]
Website: Brindlelicus French Bulldogs
---
Protectabull French Bulldogs
Protectabull is a tiny French Bulldog breeder in Brisbane's north. We take pride in breeding for temperament first and foremost, as well as the perfect conformation of this magnificent breed.
If you are looking for a new best companion for life, please get in touch with us. These guys are incredibly faithful, and we adore them. We have been showing and breeding Bullmastiffs for almost 20 years and take great delight in selecting our breeding material with care.
All parents are evaluated for spine and hip scoring at 12 months, and all puppies I breed receive preliminary x-rays at eight weeks of age. Before going to their new homes, my puppies are well-socialized with my other dogs.
Location: Brisbane
Phone: (040) 470-2423
Email: [email protected]
Facebook Page: Protectabull French Bulldogs Facebook Page
---
Zulubul French Bulldogs
We own and breed dogs that are true to type, Health, temperament, conformation, and bloodlines, like French Bulldogs. We have owned and produced Staffords for five years and have exhibited them for one. Our kennel is on ten gorgeous acres, giving our dogs adequate running space. We breed for conformation, temperament, and, most importantly, our passion for the breed. Our kennel has some Exceptional Australian and International Bloodlines.
Location: Tallegalla, Brisbane
Phone: (041) 613-5490
Website: Zulubul French Bulldogs
Facebook Page: Zulubul French Bulldogs Facebook Page
---
Tips When Choosing a French Bulldog Breeder
Choosing the right French Bulldog breeder can be a daunting task. After all, there are so many different types of French Bulldog breeders, and you're looking for something that will suit your needs. We've put together some tips to help you find the best fit for your needs.
Research: Look online for reviews and testimonials about the breeder you're interested in. You may also want to check out their website or ask around at your local dog show or dog club if they have any recommendations!
Ask questions: Finding a good breeder is hard if you don't know what you want. Ask them questions like how long they've been breeding dogs and how many litters they've had.
Ask around to see if there are any other dogs in the litter that you might want to meet! This can help you decide whether or not this particular breeder is the right one for you.
Find out if the dog has been spayed or neutered. If not, you must find out why not before deciding whether or not they're suitable for your family.
Ask questions about health issues that may arise in future litters so that you can better understand what to expect from your puppy. If your vet says something different than the breeder, find out why!
How Much Does a French Bulldog Cost?
The cost of a French Bulldog varies depending on the breeder and the type of puppy. Prices for French Bulldog puppies can range from $1,000 to $2,000. The average cost is between $1,200 and $1,800. The price depends on many factors, including the breeder's experience, the dog's quality and whether it is a show dog or a pet.
Do French Bulldogs Make Good Pets?
French Bulldogs are great pets. They're playful, energetic and intelligent, with a lot of character. They're also lovely, which is why they make such wonderful companions. The French Bulldog is loving and loyal to their family, but they can be stubborn if left alone for too long. This stubbornness can cause problems when the dog becomes bored or bored at home alone for long periods.
If you're considering getting a French Bulldog as a pet, it's essential to consider your dog's needs when choosing the right type of exercise for them. French Bulldogs are very active dogs who love running outside and playing with other dogs. They need regular walks and playtime with other dogs or pets to stay healthy and happy.
Conclusion
The French Bulldog is a gentle and playful dog. The breed is known for its protective nature and willingness to please. As a puppy, the baby French Bulldog will be a bundle of energy with an outgoing personality.
Image Credits:
https://depositphotos.com/186272208/stock-photo-dog.html