Medium size dog breeds include all those dogs that were once developed to work on farms or hunt. They usually weigh from 22 lbs to 44 lbs. This is page 1 of 3.
Many of the so-called working dogs of today fit into this group. Most are just companions for individuals, couples, and families.
Consider all the roles that many of these dogs performed in the past centuries.
Tracking
Pointing
Setting
Flushing
Retrieving
Herding
Driving
Hunters would breed dogs that were particularly good at doing a job such as tracking, pointing, setting, flushing or retrieving.
Water dog breeds enjoyed the water and would assist hunters near bodies of water.
These were men that did most of their hunting on foot, either with guns or bows and arrows.
Then there is the group of dogs that hunt mainly by sight (the sight hounds). They were bred to see prey and chase it down.
Not all medium size working dogs were hunters, rather they were developed primarily to work with livestock. Herding and driving were the specialties of this group of medium size dog breeds.
Nowadays, most are bred to be companions to loving families. But they are not likely to be the ideal breed if all you want is a couch potato. Most are too big to be lap dogs.
The perfect owners enjoy an active lifestyle.
The dogs enjoy long walks, strenuous play sessions and even prefer challenges. You can provide stimulation by participating in dog sports such as field trials, agility, or flyball.
Most will require enough exercise to keep their minds and bodies in top shape.
We have identified dogs that are between 22 and 44 pounds (10 to 20KG) in this category.
Heights for dogs is always measured at the withers or shoulder blades.
Medium size dog breeds range in height from short (Beagle, Welsh corgis) to very tall, Saluki measuring is tall as 28 inches (58-70 cm).
Remember, they are likely to seem taller because these measurements do not account for the size of their head and neck.
---
Medium Size Dog Breeds
Height: 13 to 16 inches
Weight: 33 to 44 pounds
Activity Level: High
Life Span: 8 – 12 years
The Alpine Dachsbracke is a scent hound from Austria. They excel at following a cold scent of a wounded game animal. Most are owned by hunters and foresters, but they make excellent companions and family dogs.
---
American Cocker Spaniel
Sensitive, Active, Responsive
(AKC. ANKC, CKC, FCI, KC (UK), NZKC, UKC)
Height: 14 to 15 inches
Weight: 18 to 25 pounds
Activity Level: Moderate
Life Span: 12 – 15 years
---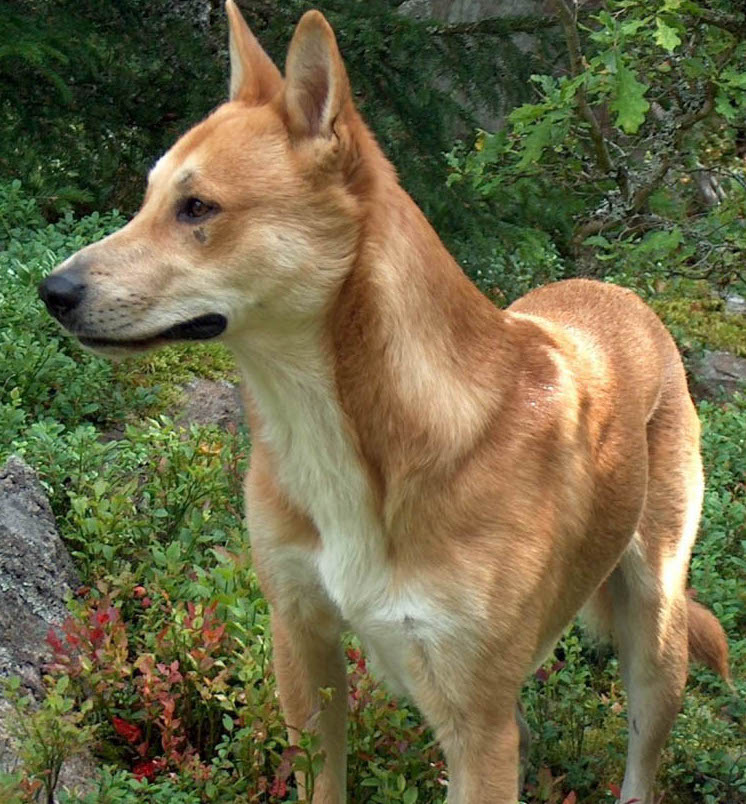 Origins: U.S.A.
Size: Medium
Grooming: Easy
Training: Time Consuming
Recognition: UKC (Sighthound & Pariah)
---
American Foxhound
Independent, Free-spirited, Gentle
AKC, CKC, FCI, UKC
Height: 21 to 25 inches
Weight: 40-66 lb
Activity Level: High
---
American Staffordshire Terrier
Devoted, Comical, Protective
AKC, CKC, FCI, ANKC, NZKC
Height: 17 to 19 inches
Weight: 40 to 79 pounds
Activity Level: High
Grooming: Easy
Life Expectancy: 12 -14 years
---
American Water Spaniel
Great Swimmer, Sensitive
AKC, CKC, FCI, UKC
Height: 15 to 18 inches
Weight: 25 to 45 pounds
Activity Level: High
---
Origins: Australia
Size: Medium
Grooming: Minimal
Training: Difficult
Recognition: None
---
Australian Kelpie
Australian Kelpie
ANKC, CKC, FCI, NZKC, UKC
Height: 17 to 20 inches
Weight: 26 to 45 Pounds
Activity Level: High
---
Origins: Germany
Size: Large
Grooming: Easy
Training: Average
Recognition: FCI (Group 6); KC (Hound); UKC (Scenthound); AKC (FSS)
---
Beagle
Independent, Gentle, Energetic
AKC, ANKC, CKC, FCI, KC, NZKC, UKC
Height: 10 to 15 inches
Weight: 20 to 30 pounds
Activity Level: Moderate
---
Bearded Collie
Friendly, Exuberant, Sweet
AKC, ANKC, CKC, FCI, KC, NZKC, UKC
Height: 20 to 22 inches
Weight: 40 to 60 pounds
Activity Level: High
---
Belgian Shepherd Dog
(Belgian Malinois, Belgian Tervuren, Belgian Sheepdog, Belgian Laekenois)
AKC, ANKC, CKC, FCI, KC, NZKC, UKC
Weight: 40to 80 pounds
Height: 22 to 26 inches
Activity Level: High
---
Berger des Pyrenees
Berger des Pyrenees
AKC, KC, FCI, CKC, UK
Also Called: Pyrenean Sheepdog
Height: 15 to 20 pounds
Weight: 25 to 30 pounds
Activity Level: High
---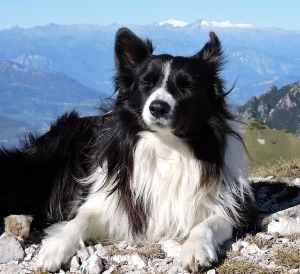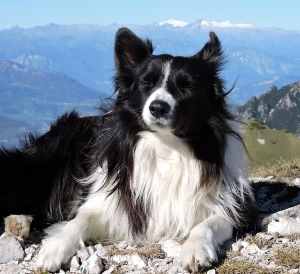 Border Collie
AKC, ANKC, CKC, FCI, KC, NZKC, UKC
Height: 18 to 22 inches
Weight: 30 to 50 pounds
Activity Level: High
---
Brittany Spaniel
AKC, ANKC, CKC, FCI, KC, NZKC, UKC
Height: 17.5 to 20.5 inches
Weight: 30 to 40 pounds
Activity Level: High
Canaan Dog
AKC, ANKC, CKC, FCI, KC, NZKC, UKC
Height: 19 to 24 inches
Weight: 35 to 55 pounds
Activity Level: Moderate
---
Cardigan Welsh Corgi
Adaptable, Serious, Devoted

AKC, ANKC, CKC, FCI, KC, NZKC, UKC
Height: 10.5 to 12.5 inches
Weight: 25 to 38 pounds
Activity Level: Moderate
Origins: U.S.A.
Size: Medium
Grooming: Easy
Training: Not difficult, But Time Consuming.
Recognition: UKC (Sighthound & Pariah)
---
Cirneco Dell'etna
Cirneco Dell'etna
One Ancient Hound
AKC , UKC , FCI
Weight: 18-26 lb. (8-12 kg)
Height: 17-20 in. (42-50 cm)
Activity: High
---
Croatian Sheepdog
Croatian Sheepdog
Wary of Strangers, Instinctive Herder
UKC, FCI
Weight: 29-35 lb. (13-16 kg.)
Height: 16-20 in. (40-50 cm)
Activity Level: High
---
Kennel Club Abbreviations
AKC: American Kennel Club
ANKC: Australian National Kennel Council
CKC: Canadian Kennel Club
FCI: Fédération Cynologique Internationale
KC (UK) The Kennel Club
NZKC: New Zealand Kennel Club
UKC: United Kennel Club
Return from Medium Size Dog Breeds to Dog Breeds Expert